Franco's Cafe Pyrgos Santorini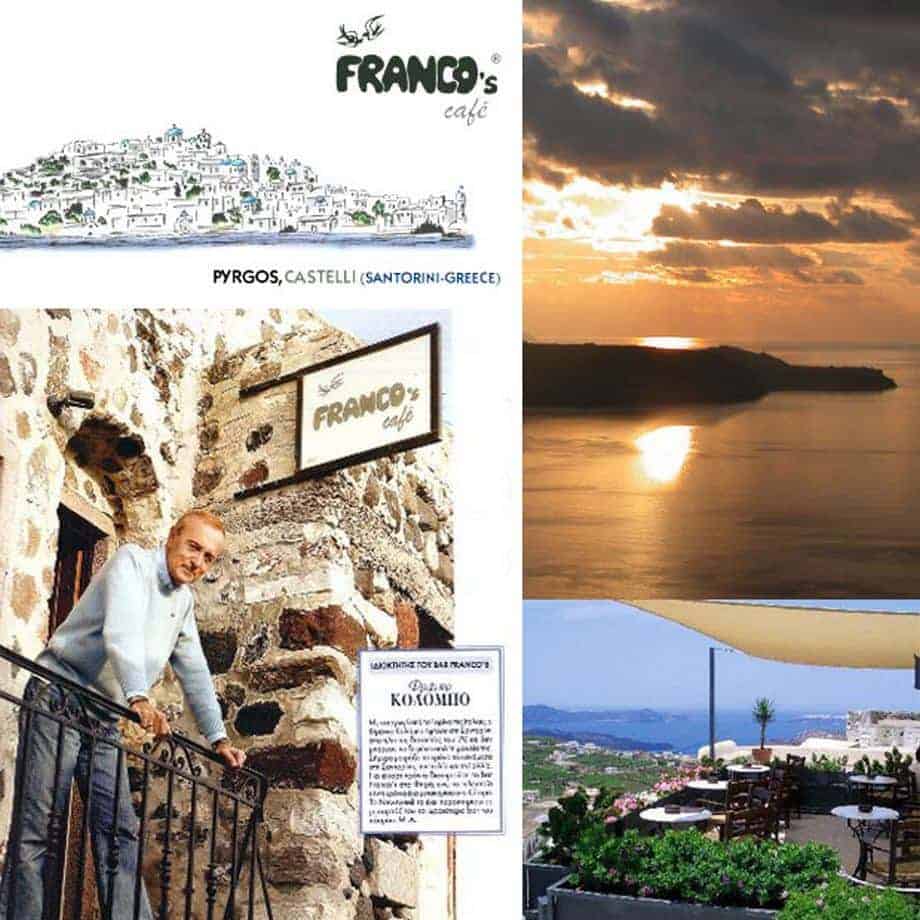 FRANCO'S – ONE OF SANTORINI'S BEST KEPT SECRETS
Franco's Cafe in Pyrgos is one of Santorini's best kept secrets. Located in the historical setting of an 18th century Venetian castle, the view from Franco's is perhaps the best on the island.
Glorious sunsets, panoramic vistas, yummy cocktails, an assortment of snacks, wines, coffee, alcoholic beverages and desserts with classical music perfectly timed for the setting of the sun is what we call "God's Place on Earth".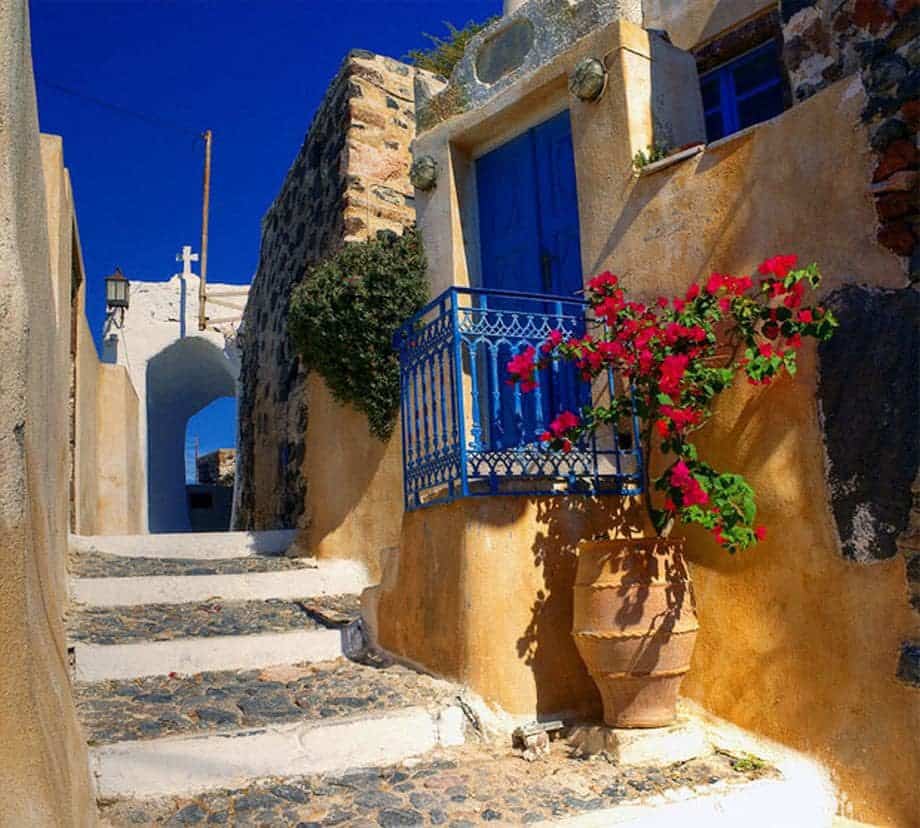 ON THE WAY TO FRANCO'S
Although a bit of a hike to get up to the cafe, it's completely worth it once you get there. Pyrgos village is one of the most beautiful, unspoiled villages on the island, and is designated by the E.U. as a protected traditional settlement. The walk up is an adventure in itself. You start from Pyrgos square and basically follow the arrows. All along the way you will discover little pockets of tradition and tiny galleries tucked into the winding streets. Make sure you start early, so that you get to Franco's in time for sunset. It's so easy to get sidetracked in Pyrgos!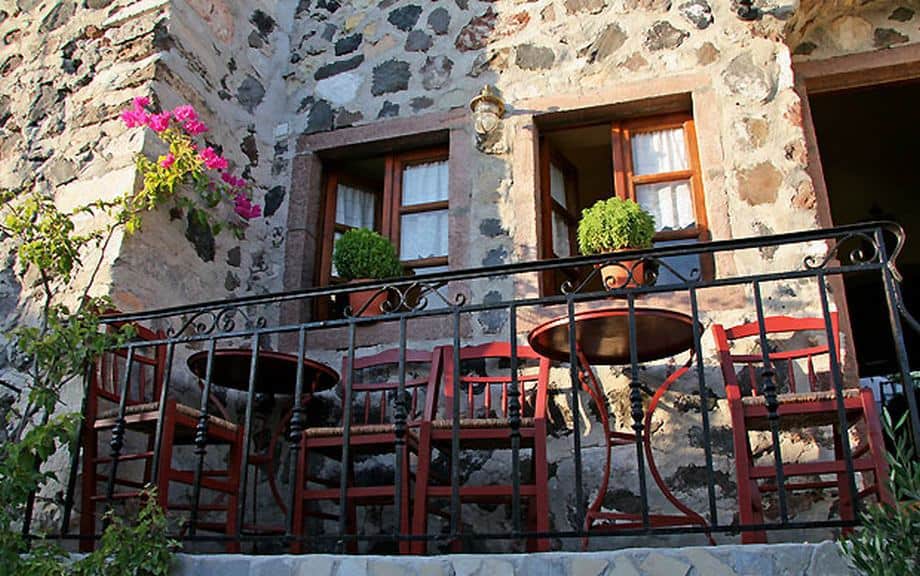 ARRIVING AT FRANCO'S
This is the entrance of the cafe. The first room you encounter gives a taste of what is in store – a vintage Greek village house with alcoves, art on the walls and very simply furnishings. A few more steps and you're up on the roof on the house, which has been converted into Franco's Cafe. Get your table, a waiter will be there in moments, and enjoy – we're sure you will!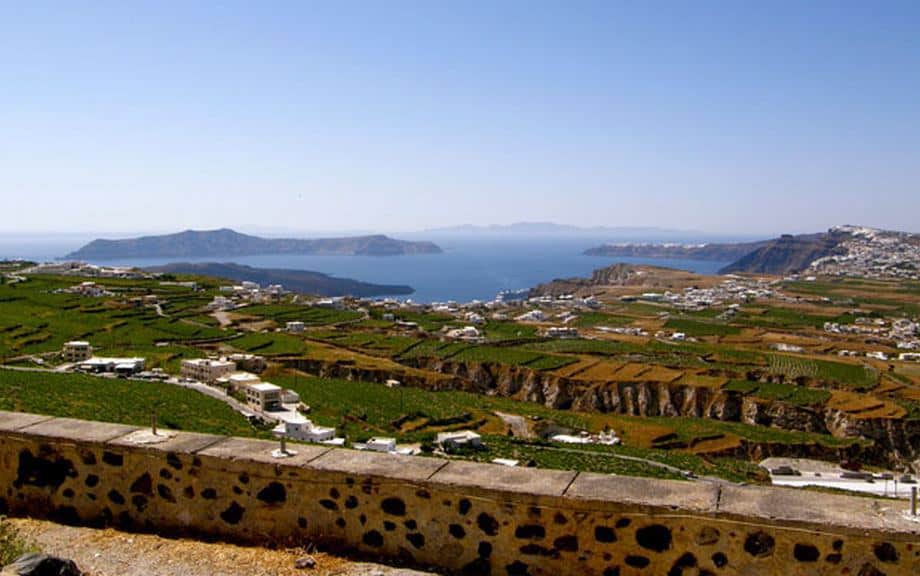 OUR TIPS
Pyrgos is at a high altitude, so take something warm to throw over your shoulders. Wear flat walking shoes for comfort. Franco's is open during the day as well, but if you're going for the sunset make sure to get there early. And don't forget your camera!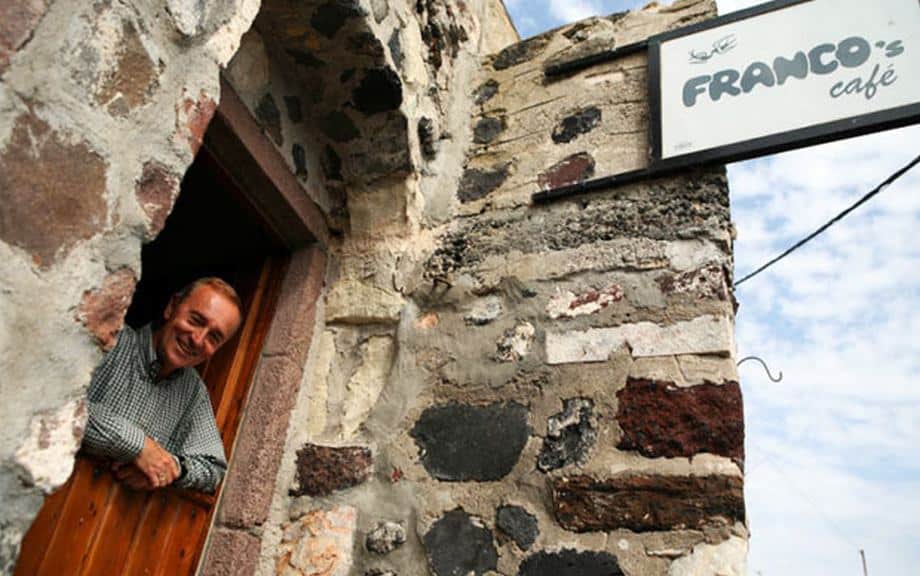 THE OWNER – FRANCO COLOMBO
Originally from Turin, Italy, Franco Colombo arrived in Santorini at the end of the 70's and couldn't escape from the island magic. He was manager for 20 years of Franco's Bar in Fira. In 2006 he moved to Pyrgos Castle. Newsweek International described the Pyrgos establishment as one of the "World's Best Bars".
LINKS