Santorini Airport (JTR) Traffic Grows 13.5% in 2017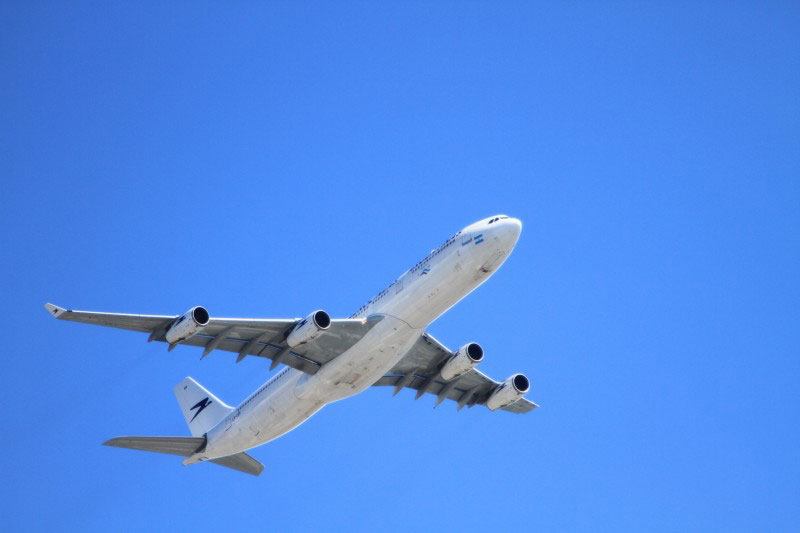 Santorini Airport JTR (Thira International Airport) is an airport in Santorini/Thira, Greece (IATA: JTR, ICAO: LGSR). The airport serves both as a military and as a civil airport. With its relatively small apron, the airport is only able to serve up to 6 civilian planes at the same time. The tower (freq. 118.05) also serves as approach / departure, up to FL170.
Santorini Airport JTR, located near Kamari village and next to Monolithos area, with regular flights to Santorini airport from Athens. If you wondering which airlines fly to Santorini you can use Olympic Air and, Aegean Airlines as well as charters from many European towns. Flight duration from Athens to Santorini is about 30 minutes.
More than 1,8 million passengers have used Santorini Airport in 2017, instead of 1,63 in 2016 (growth of 13,5%).
Fraport Greece will enhance the airport's international competitiveness by the optimization of operational processes, the modernization and upgrade of the airports' infrastructure and the continuous training of employees, so the increase in passenger traffic of Santorini Airport will be higher in the next season.
Fraport Greece has prepared a comprehensive plan for the modernization and development of the Santorini airport facilities. The company's plan includes immediate projects and development works for upgrading the airports' facilities, which will contribute significantly to improving the overall customer travel experience, while responding to the expected increase in passenger traffic.
The plan of upgrade works in Santorini Airport:
Expanding and remodeling the current terminal
New fire station
Reorganizing the airport apron area
236 percent increase in total terminal space at 15,640 m2, by replacing part of the current terminal and constructing a new terminal
113 percent increase in the number of check-in counters (from 8 to 17)
Doubling the number of security-check lanes (from 1 to 2)
20 percent increase in the number of departure gates (from 5 to 6)
250 percent increase in the number of security-check lanes (from 2 to 7)
Santorini Holiday Cars offers free 24-hour pick up and drop off services at Santorini's International Airport (JTR).