Santorini Concerts & Festivals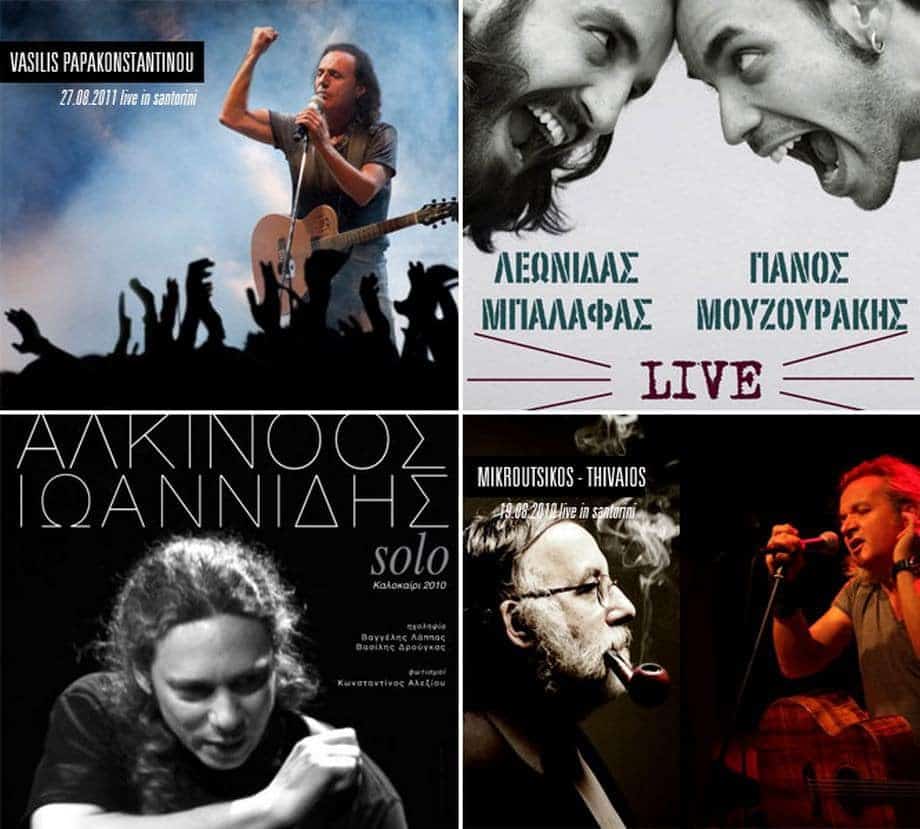 SANTORINI CONCERTS: LIVE MUSIC UNDER THE FULL MOON
Every summer Santorini is visited by musicians from Greece and abroad. There is nothing quite like going to a live happening under the full moon or on the Caldera. Most of the Santorini Concerts feature popular Greek singers such as Anna Vissi, Alkinoos Ioannides and Vasilis Papaconstantinou
CHECK THE TREES
The easiest way to find out which live concerts, festivals and happenings are coming is to check the trees lining the main roads on the island. Large posters are pinned up several days in advance, telling you who, when and where. They also tell you where you can buy tickets.
JULIAN "JUJU" MARLEY LIVE IN SANTORINI
In 2010 Julian Marley, son of Bob Marley, came to Greece and toured the Greek Islands. One of the stops he made was Santorini. The concert was held on a beautiful summer night in the football stadium just outside Fira, the capital. His repertoire included songs from his own albums and of course the "Best of Bob Marley Songs". Inside the stadium little stalls were set up selling all kinds of drinks and fruity cocktails. It was a night to remember.