Santorini Car Rental Driving Tips
---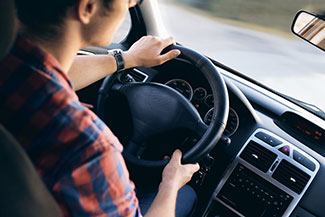 Welcome to our beautiful Santorini. Our Santorini car rental company must advise you with various driving tips to have a pleasant and safe holiday.
Santorini is famous for its unique natural beauty and is ranked within the first two best travel destinations worldwide. To enjoy your stay, rent a car by Santorini Holiday Cars, save up to 40% on the book early rental cars in Santorini but you should be careful while driving to avoid an accident that may ruin your holidays or even risk your lives. So, here are our driving tips:
Always fasten your seat-belts. Check they are working as expected.
---
Before you start driving check the condition of your car. Check the lights of the car to see if they are working properly.
---
Drive always within the speed limits as indicated on road signs. Speeding in the narrow roads of Santorini is very dangerous and in no case should drive faster than 60 km/h.
---
When driving always watch for other vehicles around you. Santorini's streets are very narrow.
---
There are not many traffic lights but never violate the red light. The orange color is like a stop sign.
---
Be aware of pedestrians that may cross the street you are driving. The heat creates a pleasurable feeling, but excessive exposure to sunlight and particularly while driving reduces your reflexes. In some places, there are no sidewalks and people have to walk on the street.
Αlways check the lights of your car
In the evening there is not much lighting in the streets of the island, therefore you should always check the lights of your car before you start.
---
Upon arrival at the port of Santorini, be aware not to get absorbed by the spectacular views. Your eyes should be always on the road while driving.
---
The car park is free all around Santorini, but if you leave your car in the middle of the street, the police would issue you a ticket which will be paid by the driver of the car.
---
The car insurance is described within your contract. An experienced employee of the company will inform you about anything you may need to know.
---
You should know that alcohol and driving don't mix. Never drink more than one glass of beer when you need to drive. In Santorini, there are Police roadblocks that make alcohol breath tests and issue heavy fines to offenders.
---
Motorcycle and four-wheel motorbikes are very popular in Santorini. Be extremely cautious when overtaking, cause they do not have as good visibility as you.
More info and driving tips on the Official website of the European Union
We are always here to advise you about all safety considerations upon your arrival on the island.