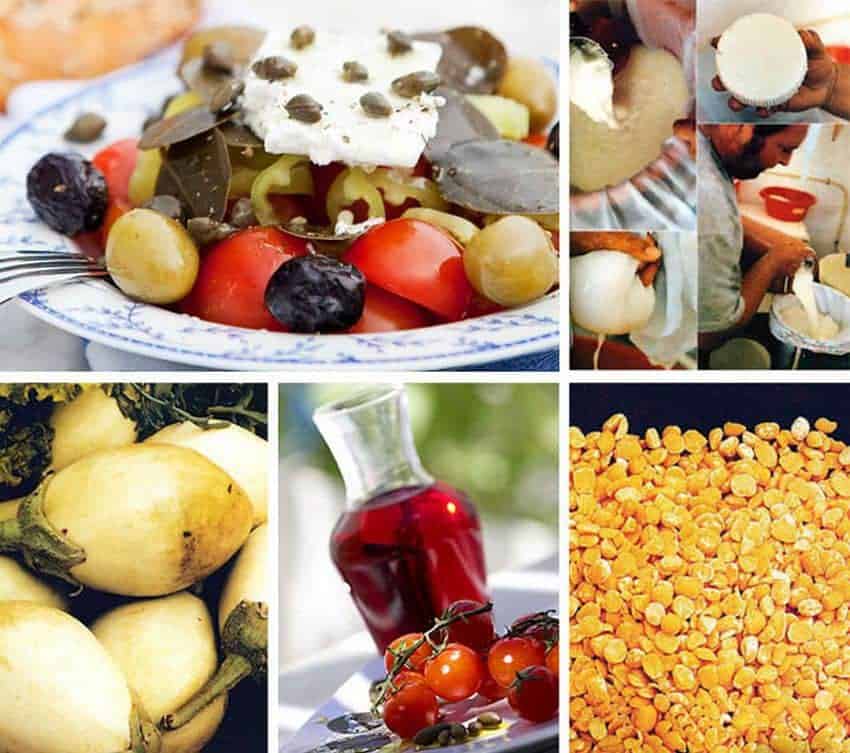 Santorini's cuisine and Santorini Local Food is characterized by dishes that contain ingredients that are indissolubly linked to the Mediterranean diet. The agricultural production of the island, due to the volcanic soil, offers unique culinary delights, satisfying even the most demanding palates.
After arriving in Santorini, you will probably be hungry. If you are wondering what tastes to taste, we have prepared a list of traditional local dishes to enjoy during your stay in Santorini, escaping from the usual tastes.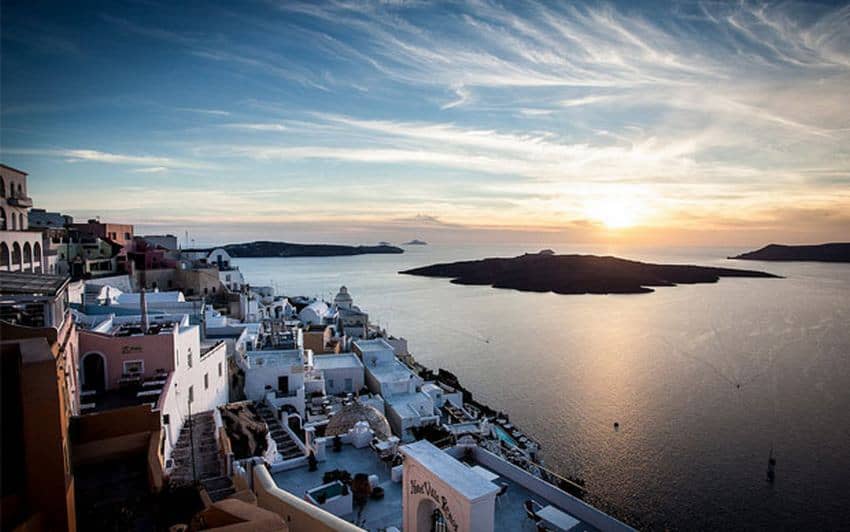 Fira is the capital of Santorini. It is located on the west side of the island, on the rocks of the caldera just opposite the volcano. Modern Fira is the cultural and commercial center of Santorini. Although geared around the tourist industry, perhaps more so than other areas on the island, there is much about Fira worth taking a look at.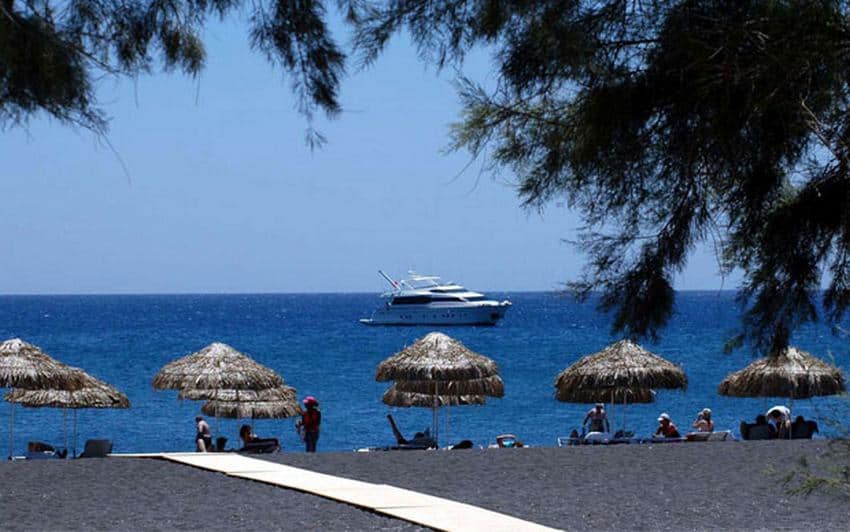 The beautiful beach of Perissa is located at the base of the mountain Mesa Vouno, which separates Perissa from Kamari and at its top you can admire the famous archaeological site of Ancient Thira and wonderful views.
It is about 13 kilometers from Fira, on the southeastern coast of Santorini and is easily accessible by car or bus. The scenery made up of the black volcanic lava together with the sandy seabed and the deep blue color of the crystal waters make up is extremely impressive. Perissa beach is one of the largest and most famous beaches of Santorini, a  typical beach of the morphology of the volcanic island.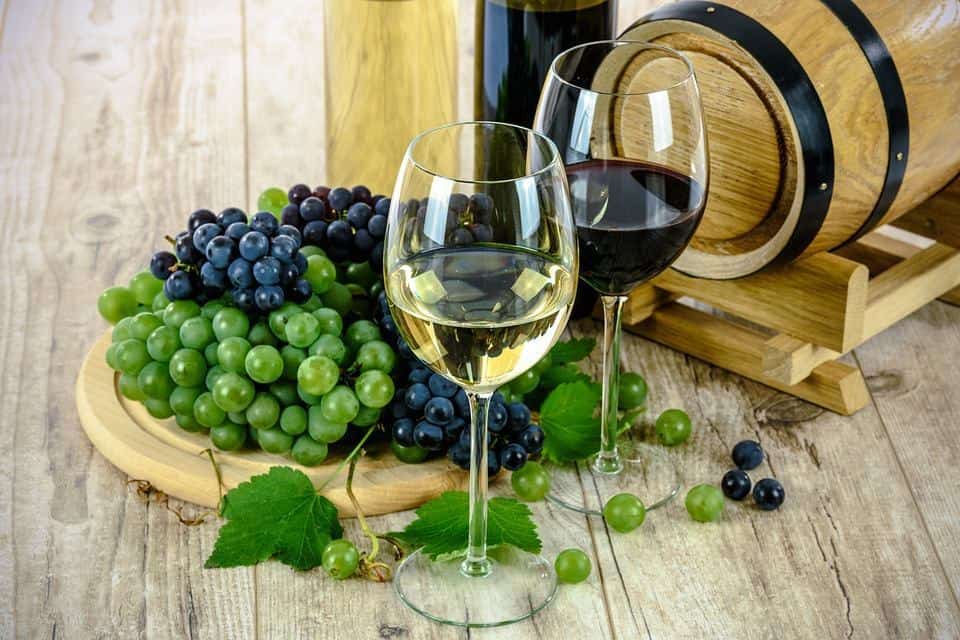 We have gathered in one article the top wineries of Santorini. You will be informed about their activities in Santorini, if you can visit them and when, while photographic material accompanies each winery.
In fact:
These are the wineries that make up the road of wine in Santorini, an island with a high tradition of wine production, as the love of the people and the geological morphology of the island contribute to their flowering and growth.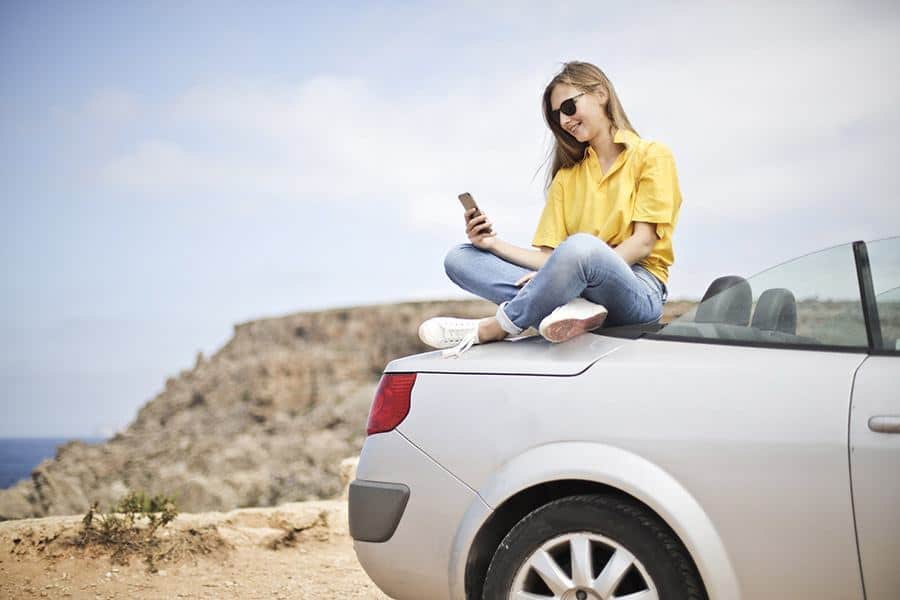 Santorini Holiday Cars offers a wide range of vehicles giving you the option to choose from the flexibility of a small car as the comfort of a larger car. Enjoy one of the most modern Santorini Car Rental fleet of cars available.
Kia Picanto or similar (manual)
Kia Picanto has smart design, ready to play, while impressive exterior design with stylish headlights and upgraded interior will leave you perfectly satisfied. Comfortable, clever and designed to keep you safe, it gives you the ability to get the most out of every trip with…