Santorini Car Rental Offices
---
Santorini Holiday Cars maintain its central offices in Kamari. Our 24-hour services allow you to pick up and drop off your selected vehicle anywhere in Santorini, free of charge, any time during the day. With more than 15 years of experience in the field of car rentals in Santorini, our Santorini Car Rental company can provide the best vehicles for rent at the most competitive prices, with no restriction on mileage, full risk-free insurance, 24-hour road service, and so on.
You can rent your car online from Santorini Holiday Cars and get up to 40% off for early booking. Moreover, if you rent a car sometime before your arrival, you can get an even greater discount.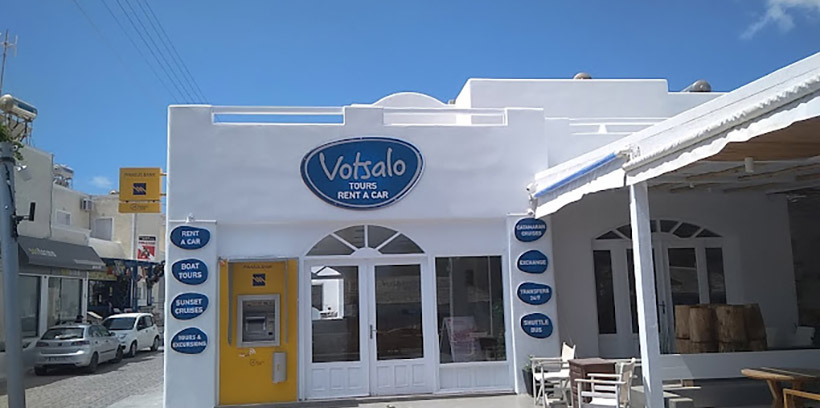 Renting a car from our vast vehicle collection
Our Santorini car rental company offers you the choice of renting a car from our vast vehicle collection, that meets all the requirements and budget levels of each customer. You can rent a small car, that offers flexibility and speed, or even a large family car, that offers comfortable and relaxing trips while enjoying the magical landscape of Santorini. All cars in our company are modern models, in excellent mechanical condition, as they periodically go through the approval of experienced technicians.
When you arrive at our offices, we will provide you with a road map of Santorini and give useful tips about places to visit. Our personnel will be more than happy to help you explore our beautiful island.