Santorini Car Rental Oia
---
Santorini Holiday Cars offer full Car Rental Santorini Oia services with rental cars in Santorini and 24-hour pickup and drop-off services in the village of Oia.
Car Rental Santorini Oia & Explore its beauty
Oia is the most famous village in Santorini. Well, known for its gorgeous view, the unique sunset, and the picturesque architecture Oia will dazzle every visitor! Spend at least half a day exploring the beauties of Oia by wandering up and down paths and staircases. Along the way, you'll enjoy the unique Aegean architecture and view of the caldera.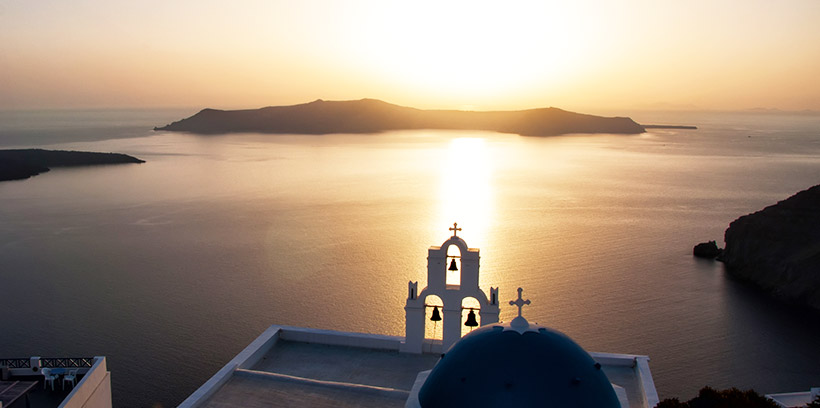 The ideal reason to hire a car is in Oia, Santorini
To explore the stunning surroundings of Oia, Santorini at your own leisure, a Car Rental in Santorini Oia is one of the best options. There is much more to see on this gorgeous island than only the breathtaking caldera vistas that Oia is famous for. Renting a car will make it simple for you to explore the island's well-known black sand beaches as well as neighboring cities and villages including Fira, Kamari, and Akrotiri.
Convenience and flexibility are other justifications for renting a car in Oia. On the island, taxis can be pricey, and there may not be any public transit. You may travel at any time and anywhere you choose if you rent a car. By exploring on your own timetable, you may also stay away from the tourists and crowded tour buses. You can make the most of your stay in Oia and see everything the island has to offer with a rental vehicle.
What do I need to hire a car in Oia, Santorini?
A few items are required for Car Rental in Santorini Oia. To begin, you must have a valid driver's license. This can be either an International Driving Permit or a license from your native country. It is crucial to remember that in order to rent a car in Santorini from Santorini Holiday Cars, you must be at least 22 years old.
Finally, you must produce proof of insurance. Santorini Holiday Cars provide insurance.
The price includes the following insurance:
Local Taxes and Vat
Third-party insurance
Car Theft Protection
You can also choose to add fully comprehensive insurance (CDW).
Is it tough to drive in Oia, Santorini?
The small, twisting roads and steep inclines of Oia, Santorini, may make driving difficult. During the high tourist season, the roads can often get congested, making driving more challenging. Furthermore, many of the streets in Oia are only accessible on foot, so it's vital to leave your car and explore the town on foot to get the entire experience.
Driving in Oia, on the other hand, may be a pleasant experience because it allows you to explore the town and its surroundings at your own leisure. It is essential to drive with caution and to be alert of other vehicles and pedestrians on the road. It's also a good idea to rent a smaller automobile because bigger cars may struggle to navigate the compact streets. Overall, while driving in Oia might be difficult, it can also be a pleasant and gratifying way to see this lovely village.
In Oia, Santorini, there is a legal limit for drinking and driving
As in the rest of Greece, there is a legal limit for drinking and driving in Oia, Santorini. The legal limit for blood alcohol concentration (BAC) is 0.05%. Excessive fines, license suspension, and even incarceration may follow from exceeding this limit. Furthermore, cell phone usage while driving is forbidden, and seat belts must be worn at all times.
It is important to obey these standards in order to keep yourself and others on the road safe. If you intend to drink, it is best to take a taxi. Driving under the influence of alcohol or drugs is not only illegal, but it is also dangerous and can lead to major accidents. Always emphasize road safety.
What is the speed limit on the road in Oia, Santorini?
The speed limit on the roadways in Oia, Santorini, varies based on the location and kind of road. Due to the small and twisting roads, significant foot traffic, and limited parking, the speed limit in Oia is normally 20 kilometers per hour (12 miles per hour). The speed limit on major roads outside of Oia, such as the Santorini-Thira route, is normally 50 kilometers per hour (31 miles per hour), however, this might vary depending on the area.
It should be noted that, while speed restrictions are displayed on signs in Oia, they are not always followed by all cars. Visitors should also be mindful of local driving customs, such as the practice of cars blasting their horns to signify their presence while approaching blind corners or narrow sections. Driving slowly and defensively is advised, especially during high tourist season when traffic might be congested.
Oia, an Important Settlement of Santorini
Be sure to check out the town's church, the picturesque traditional houses, and the numerous shops that can accompany all your needs.
Oia is the second most important settlement of Santorini. It is located on the northern side of the island, 11 km from Fira. It stands out for its sunset and its cave settlement, the houses – caves, which are dug in the rock.
Oia distances by car to the most known Santorini villages