Car Rental Santorini Imerovigli
---
Santorini Holiday Cars offers full services Car Rental Santorini Imerovigli with car rentals and 24-hour pickup and drop off services in the village of Imerovigli.
Imerovigli is located 3 km away from Fira and is well known for its sunset and its iconic Cycladic architecture! Here you can have a great view of Caldera and enjoy a delightful stay at the "Balcony of the Aegean".
Here you can find many lovely churches to observe, following the Cycladic architectural style. Visit Ai-Stratis and the Monastery of Saint Nikolaos. Be sure to visit the remains of the Venetian Skaros' Castle- built in 1207 and enjoy the breathtaking view from that point.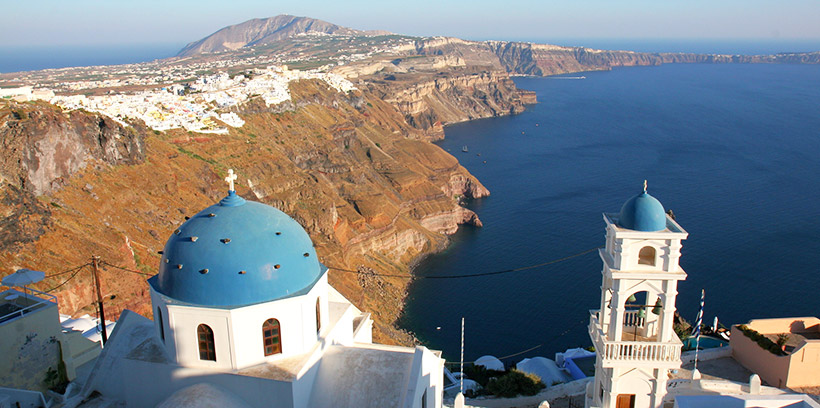 In Imerovigli, as in the whole of Santorini, there are many churches and chapels. The chapel of Theoskepasti is one of the most interesting, it is built on the edge of Skaros rock. Another interesting church is the Panagia of Malta, which took its name, according to tradition from a picture found in the sea near Malta, on a trip from Santorini to Malta for the transport of wine. The captain of the ship, pushed by the dreams of the Virgin Mary, took the picture from the sea and brought it to Imerovigli, where the church was built. The wooden icon screen has scenes from the Old Testament. The original church was built in the 19th century but was destroyed by the earthquake of 1956 and a new temple was built in the area.
Imerovigli distances by car to the most known Santorini villages