Car Rental Santorini Fira
---
Santorini Holiday Cars offer full Car Rental Santorini Fira services with car rentals and 24-hour pick-up and drop-off services in the village of Fira.
Fira is the capital of Santorini island and it is located on the west side of the island. Its unique Aegean architecture and the aura of culture and history will fill you! The town is perched on the edge of a cliff and offers a stunning view of the Aegean Sea.
During summer, Fira is a vivid town filled with tourists and commercial shops to cover all their needs. You can buy your souvenirs here as well as Jewelry, and local products (wine, fava, kappari – two traditional delicacies).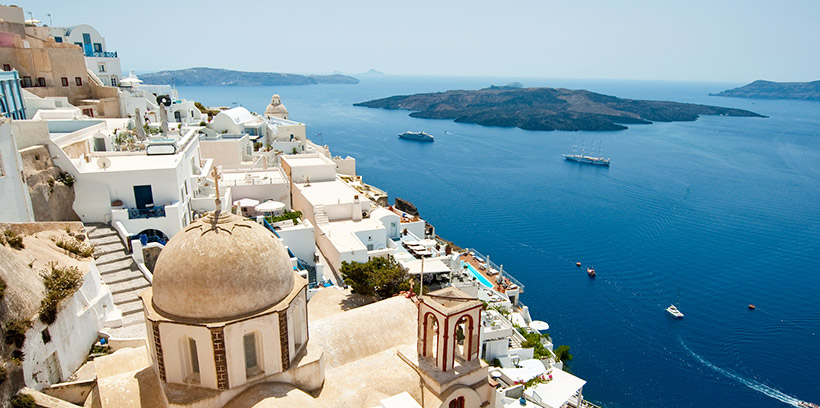 There are no beaches in Fira, most of which are on the eastern side of the island, so a Car Rental Santorini Fira service is almost necessary. 250 stairs will take you to the harbor village with whitewashed houses. Due to the volcanic origin of the island, the coast is steep and is not suitable for swimming. You will enjoy fresh fish and your coffee or drink overlooking the Aegean Sea and the volcano, and at night there are bars and clubs with Greek music.
Fira distances by car to the most known Santorini beaches