Imerovigli Village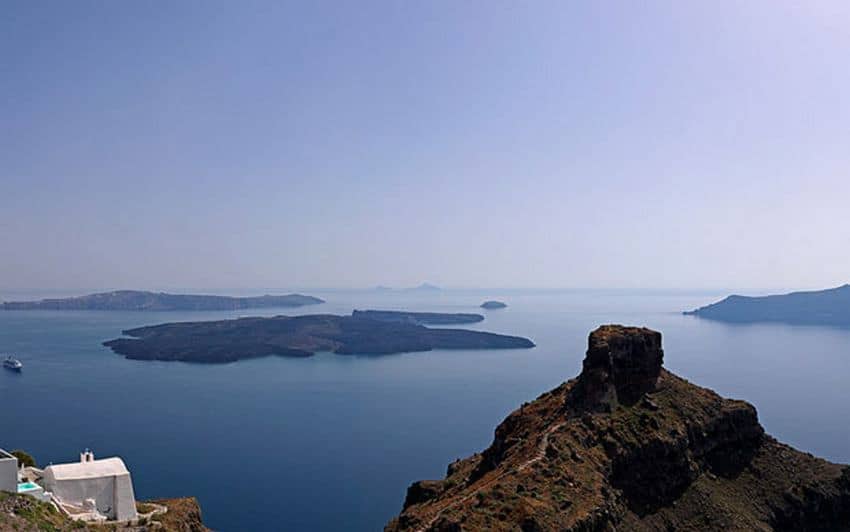 Imerovigli Village is situated 3 km north of Fira, built at the highest point of the Caldera, at an altitude of 500 m. The excellent view of the Caldera and the volcano fully justifies it being known as the "Balcony of Santorini".
Narrow cobbled streets, houses dug into the volcanic rock, and facades painted in pure white characterize Imerovigli Village, causing the admiration of every visitor. Imerovigli, although having a typical Aegean architecture, has unique curves through the cave houses that were built into the cliffside by the locals.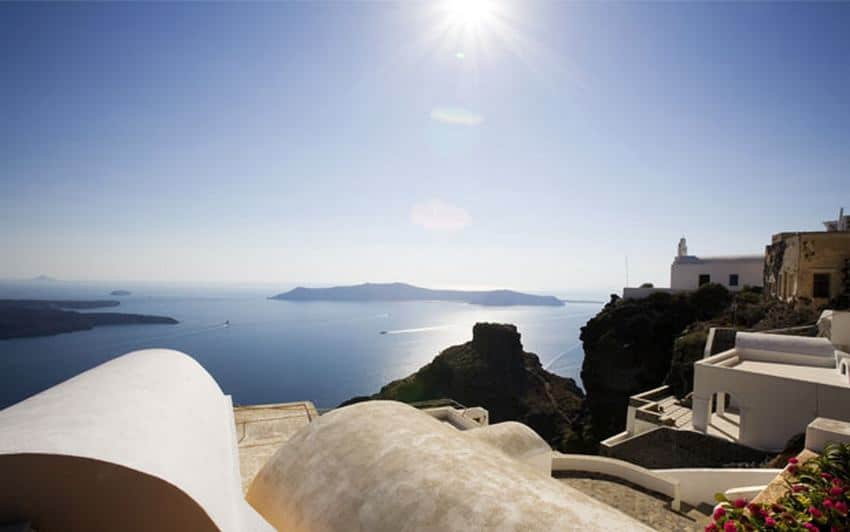 Skaros Rock: Skaros was the capital of Santorini until the 18th century, although evacuation of Skaros started at the beginning of the 17th century. The rich Roman Catholics who had once lived there had moved to the town of Fira, abandoning the castle for a lower flatter level with access to the sea.
The breathtaking views combined with the tranquillity that characterize Imerovigli, create a perfectly romantic atmosphere.
Location: Distance to Fira town : 3 km. You can find Imerovigli by taking the road going towards Oia. It is the next village after Fira & Firostefani on the famous Santorini caldera.
Description: Imerovigli is famous for Volcano views, sunsets, Skaros Rock & extreme peace & quiet
Things to do in Imerovigli Village
Relax and enjoy the beauty of Imerovigli
Visit Skaros Rock – one of the 5 fortified castles of Santorini
Take a walk along the Calderimi path from Imerovigli to Fira