Akrotiri Village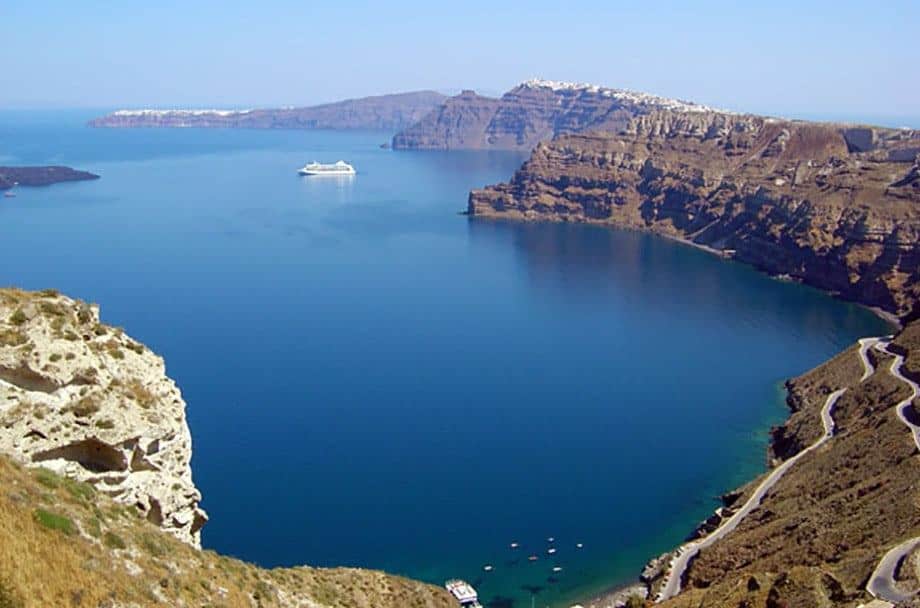 Akrotiri is three-fold in beauty and interest – with staggering views, rainbow sunsets, and steeped in history, this village in Santorini is a place to visit.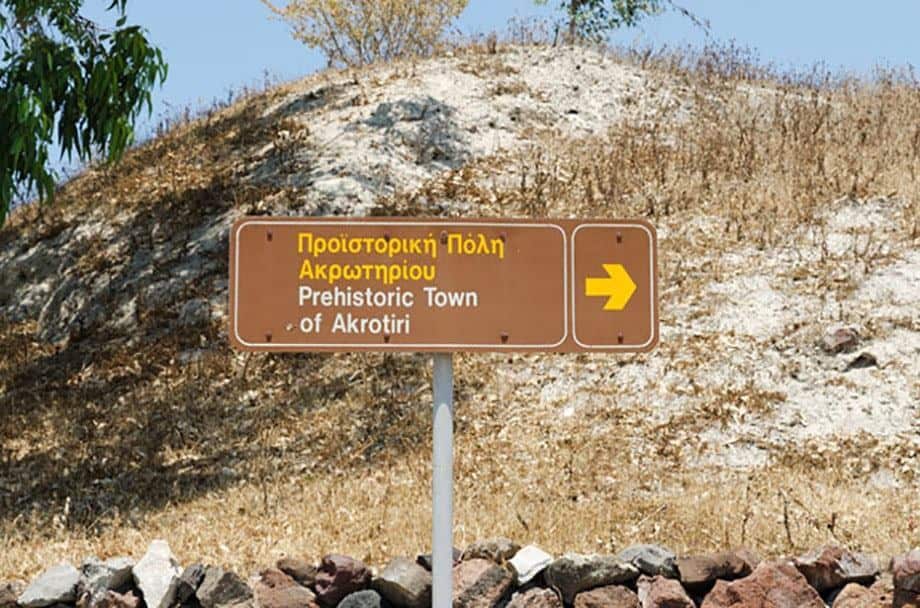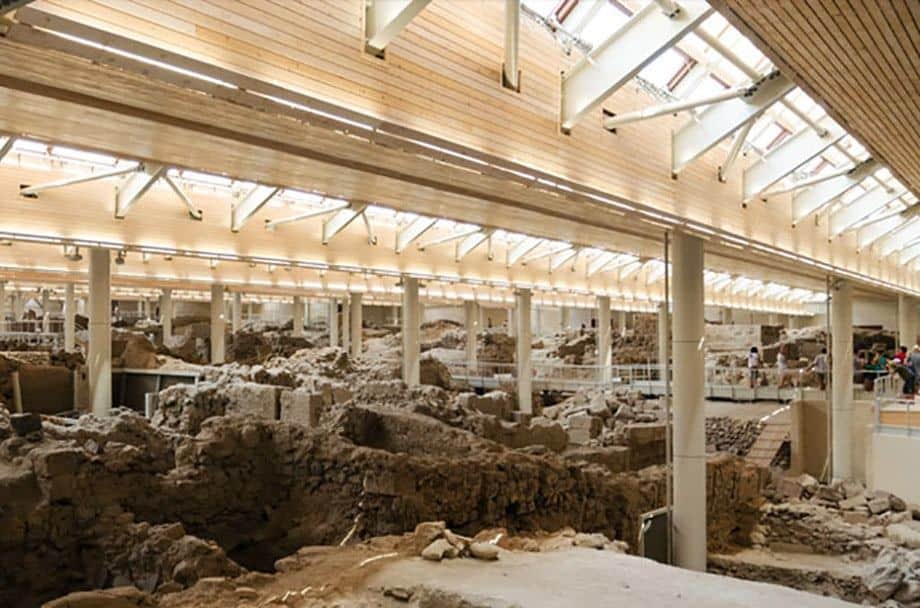 ARCHAEOLOGICAL EXCAVATIONS
Akrotiri is one of the most important prehistoric settlements in the Aegean. The first habitation at the site dates from the Late Neolithic times (4th millennium BC).
Akrotiri Prehistoric Settlement was first discovered by Professor Spyridon Marinatos in 1967. After he died in 1974 the excavations continued under the direction of Professor Christos Doumas. In 2012 the digs re-opened to the public after extensive renovation to the roof and protective enclosure – the result is beautiful. A spectacular wooden ceiling, interspersed with beams and shafts of light, covers a maze of wooden walkways that weave and wind around the ancient Minoan city.
For more info call directly to Excavations – Tel +30 22860 81366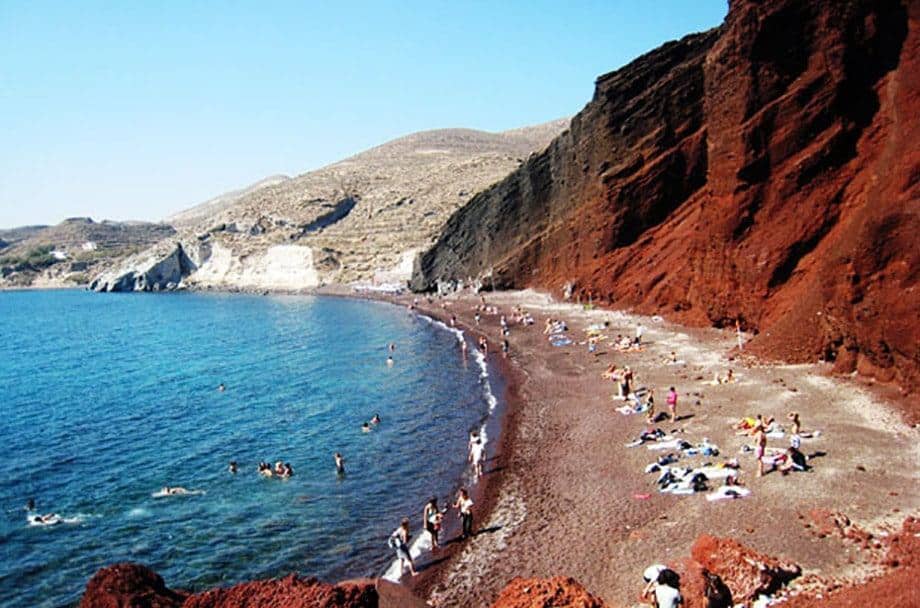 BEACHES IN AKROTIRI
Caldera Beach can be reached by turning off before you reach the center of the village. The beach is small and quiet – the sand is black and volcanic and from there you have a great sea-level view of the volcano and the island. You can also stop for lunch at one of the local taverns. Another famous beach is Red Beach or "Kokkini Paralia", named after its' steep red rock cliffs. You have to park and walk for a few minutes down the hill to get to the beach. White Beach is just a bit further along the coast – it is accessible by sea or foot.
AKROTIRI CASTLE
The Venetian Castle of Akrotiri is one of the 5 fortified fortresses in Santorini. The tower is also called "Goulas" in Greek. Also known as La Ponta, nowadays it has been renovated and turned into an exhibition and musical workshop for traditional Greek instruments.
AKROTIRI LIGHTHOUSE
The lighthouse was built in 1892 during the Ottoman Rule by the French company "La Société Collas et Michel" and operated on oil. During WW2 operation was discontinued. It started up again in 1945 and was manned by four persons. In 1983 electricity was installed and in 1988 the lighthouse became fully automatic.
Location: 15 km from Fira
Things to do:
Visit the Lighthouse
Explore the Castle
Stay for Sunset at a local cafe or restaurant
Swim at Red Beach, White Beach, and Akrotiri Caldera Beach