Santorini Sunset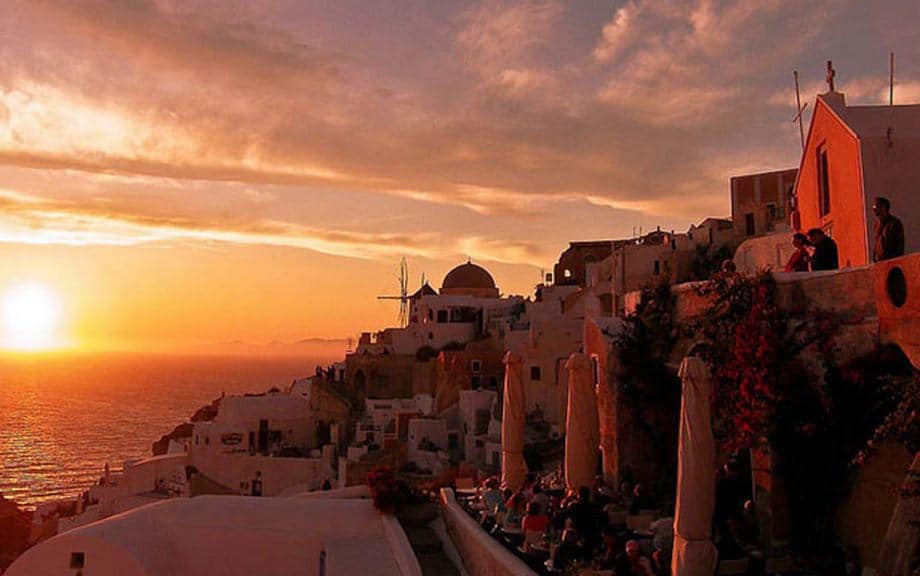 Santorini Sunset is famous all over the world. Rainbow skies are not the exclusive privilege of the summer season. Winter in Santorini also surprises and delights residents and chance visitors to the island.
Magnificent ribbons of color streak across the sky, stretching from north to south as far as the eye can see. A favorite sunset watcher point is in Oia, in the Castle area. Oia is one of the most photographed places in Greece, if not the world. It has inspired artists, poets, and every visitor who visits Santorini. Although Oia is best known for breathtaking sunsets; if truth be told, sunrise in Oia is also magical.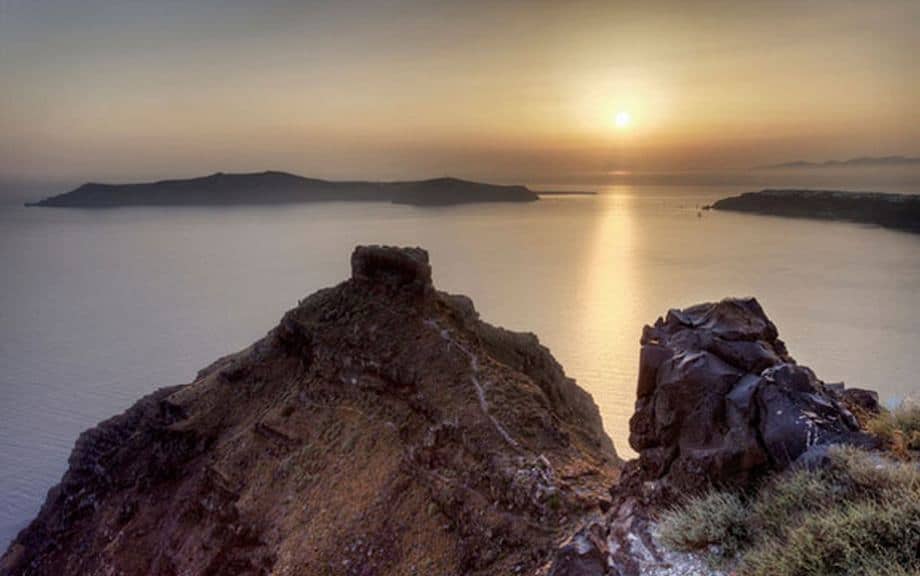 PHOTO BY MARK EDWARDS
Santorini Sunset in Pyrgos Village
Another wonderful place to go to enjoy the Santorini Sunset is Pyrgos Village, an EU-protected settlement. There is a wonderful bar café called Franco's that serves cocktails and all kinds of refreshments – from there you can enjoy your Santorini sunset to the sounds of opera and classical music. Perhaps the best view of the whole island is from Pyrgos since it is at the highest point on the island.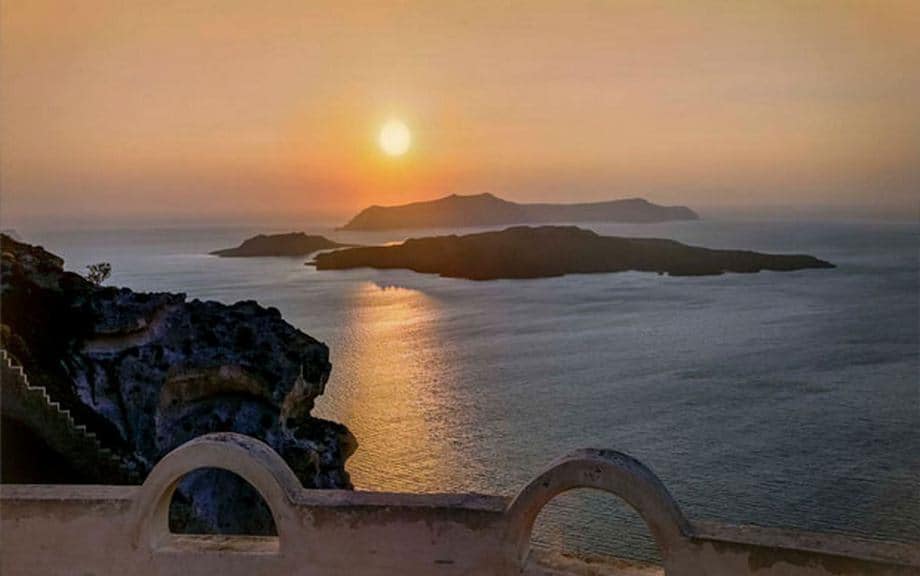 PHOTO BY MARK EDWARDS
Another great spot to watch the sunset is in Akrotiri. More remote and far quieter than other areas, Akrotiri is an excellent sunset point.
And of course, we shouldn't forget more accessible areas such as Fira, the capital, Firostefani, and serene Imerovigli.
If you are a sunset fanatic, Santorini is the place to be!