Santorini & The Volcano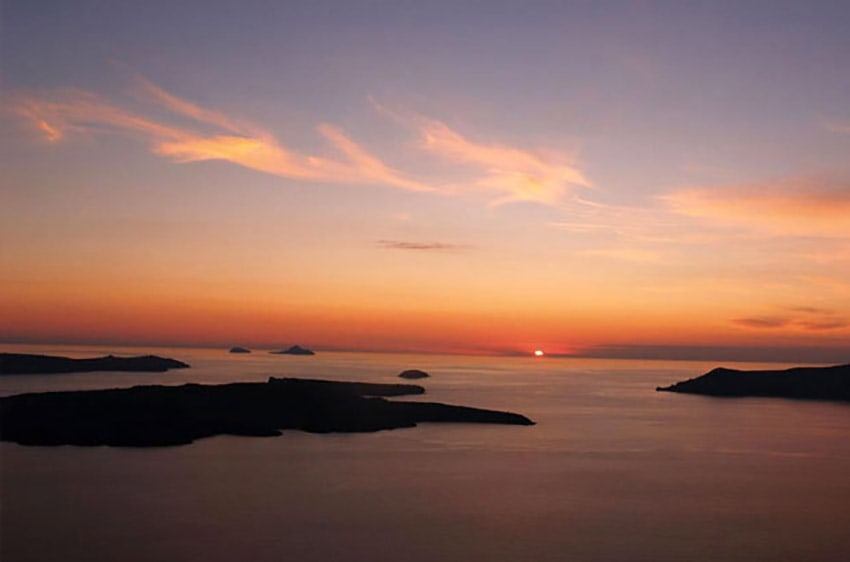 Santorini is known best for the Sunset, the Caldera, and the Santorini Volcano. Although the island has other Volcanic areas, the best known and the largest is Nea Kameni, visible from all sides of the Caldera.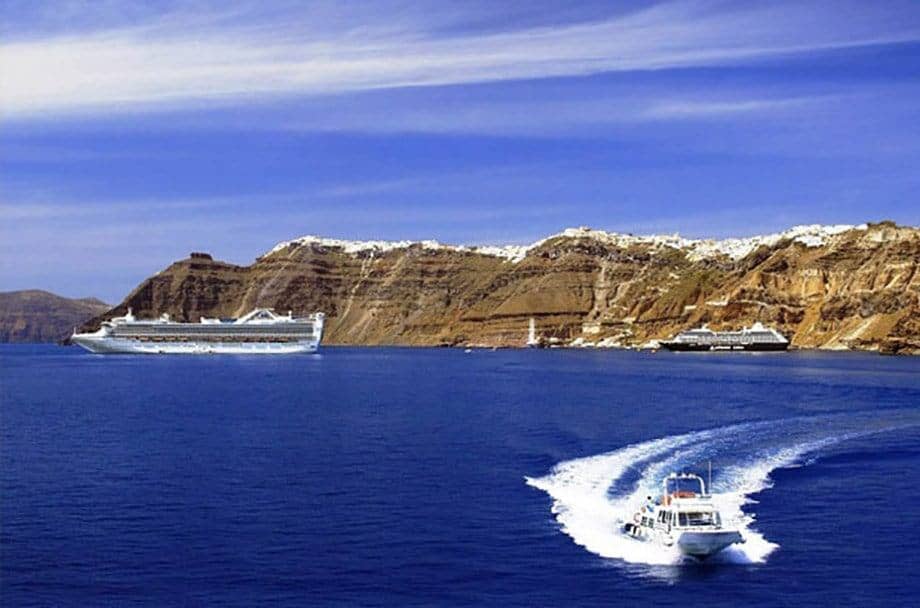 NEA KAMENI – ACTIVE SANTORINI VOLCANO
Nea Kameni rose out of the sea in May of 1707. Indeed a grand sight, the villagers at the time watched with shock, amazement, and awe as new land bubbled to the surface. The island continued to grow for several weeks until it subsided in September of the same year. More than 300 hundred years later, the Volcano is one of the most popular spots on the island to visit.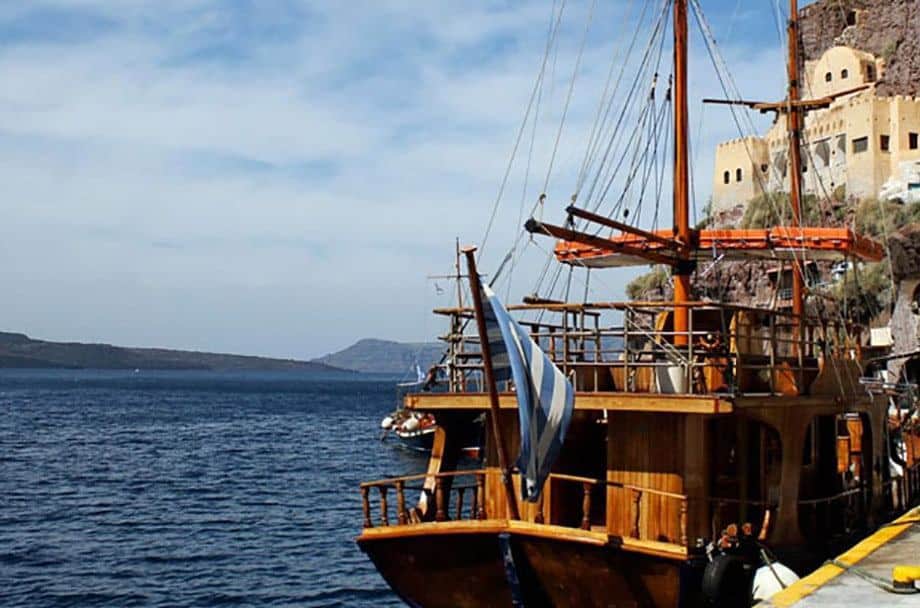 In 2000 there was a conference in Santorini, a gathering of great minds, NASA scientists, and astronauts. It was called the "13th IAA Humans in Space Symposium". One of the purposes was to study the Volcano. It is interesting to note that they discovered in the crater rock samples from outer space.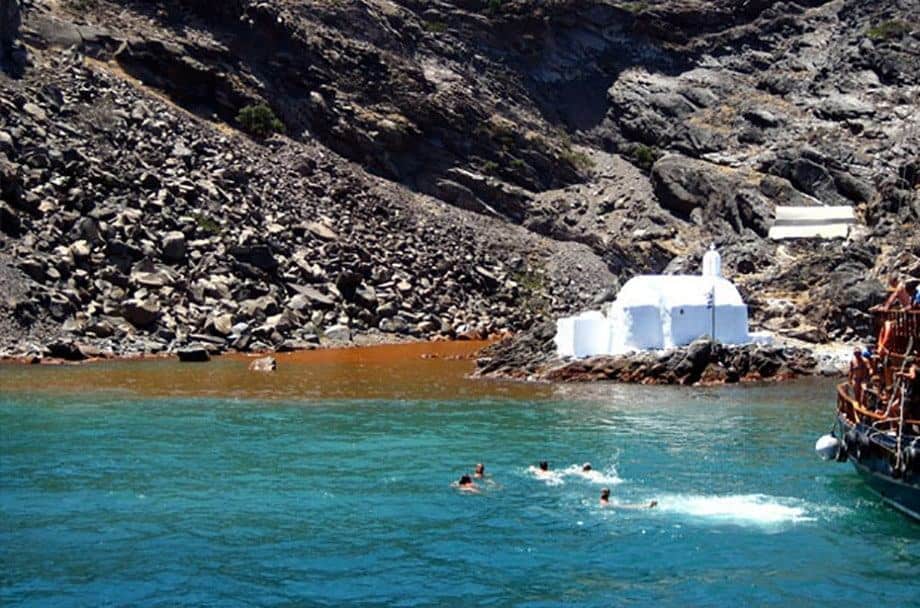 BOAT TOURS DURING THE DAY
Boat tours leave from Fira Old Port which is reachable by the Cable Car top station, also in Fira. If you're pressed for time, opt for the morning or afternoon tour which is around 3 hours, and apart from visiting Nea Kameni, it usually includes a quick swim in the Hot Springs at the base of smaller Palia Kameni Volcano (Old Burnt). If you feel like spending the day "on board" try the full day sailing. That way you can stop off in Thirassia island for lunch and then sail up the Caldera to Oia.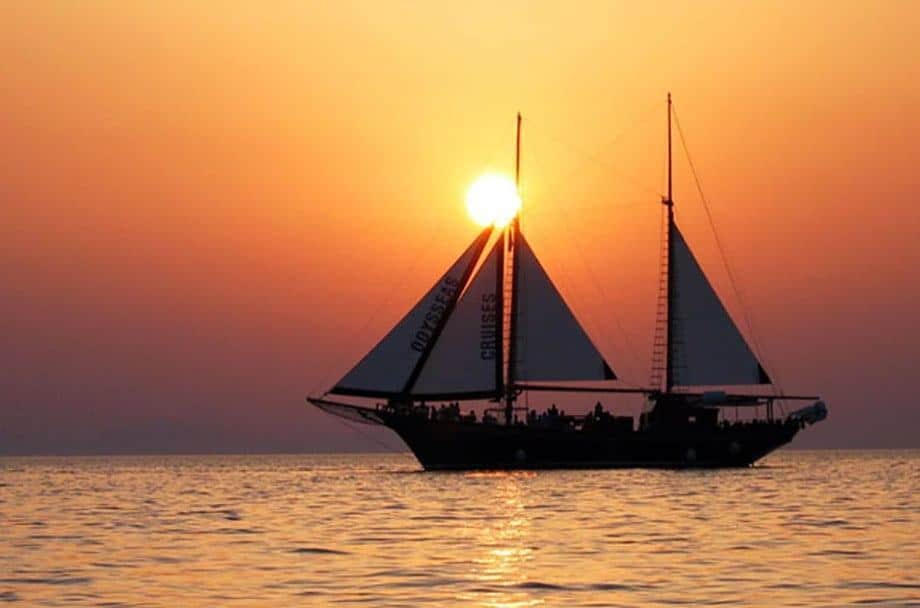 ROMANCE IS IN THE AIR
Sunset Cruises are the best. Leaving the Old Port in mid-afternoon and returning after dark, there is nothing quite as beautiful as sailing on the sea as the sun sets on the horizon.
We believe that your visit to Santorini would not be complete without some kind of Volcanic cruise. Relaxation, swimming, sunsets, and history – see the Caldera from bottom to top and get another perspective on life.