Red Beach "Kokkini Paralia"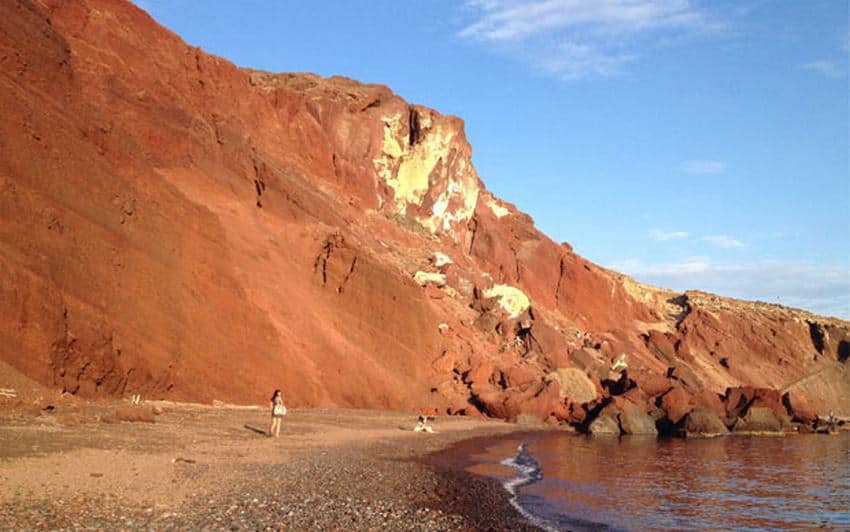 Some 500 meters from the Archaeological Site of Akrotiri, on the southwest coast of Santorini, is Red Beach, otherwise known as "Kokkini Paralia". The name is taken from the unique color of the surrounding rocks and cliffs, as well as the stunning black and red shingle. The contrast between the red and black of the beach with the bright blue of the sea creates a magical setting.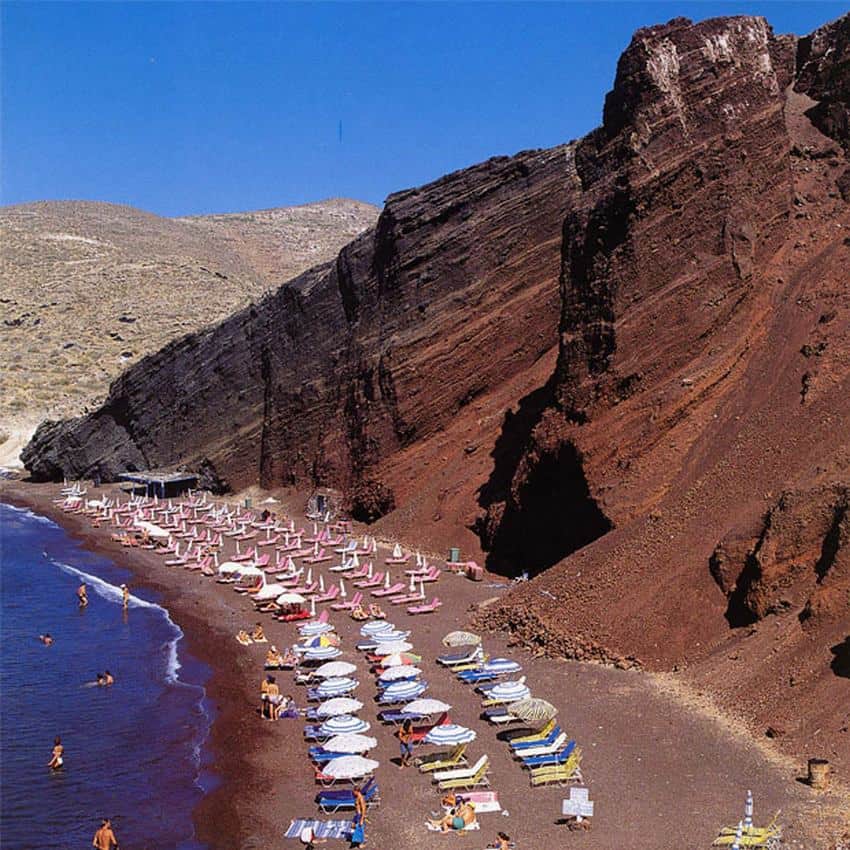 'Kokkini Paralia' is preferred by people who love adventure and who are fascinated by the striking landscape. The beach is accessible only on foot, so a pair of practical shoes would be recommended. If you choose this beach for swimming and if you are an adventurous person, our Santorini Car Rental Agency recommends renting a jeep for beach excursions and enjoying the several "off the beaten track" trails scattered around the island.
Location: 8 km southwest of Fira
Description: 'Kokkini Paralia' was christened because of the steep red rock-faced cliffs backing the beach. You have to park and walk for a few minutes to arrive at the beach.
Things to do in Red beach: