Santorini Local Food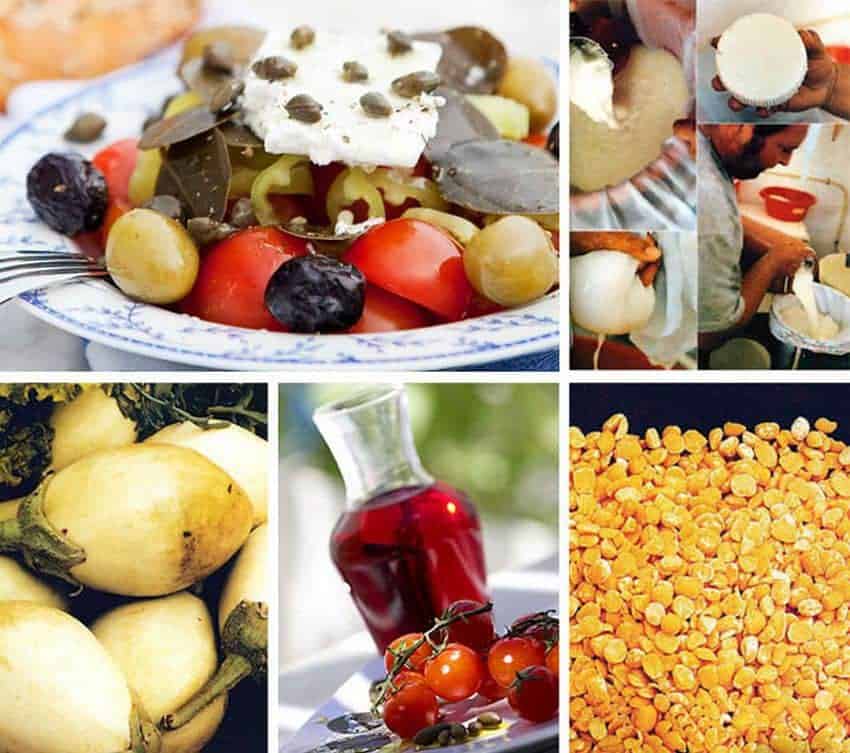 Santorini Local Food's cuisine is characterized by dishes containing ingredients that are inextricably linked to the Mediterranean diet. The island's agricultural produce, nourished by the volcanic soil, is a culinary delight, seducing even the most discerning palates.
Locally grown vegetables include white aubergines, the Santorini cucumber 'Katsouni', cherry tomatoes, Fava beans and capers. Santorini also grows its own watermelon, which is small, dark in colour with lots of pips, and has an excellent taste.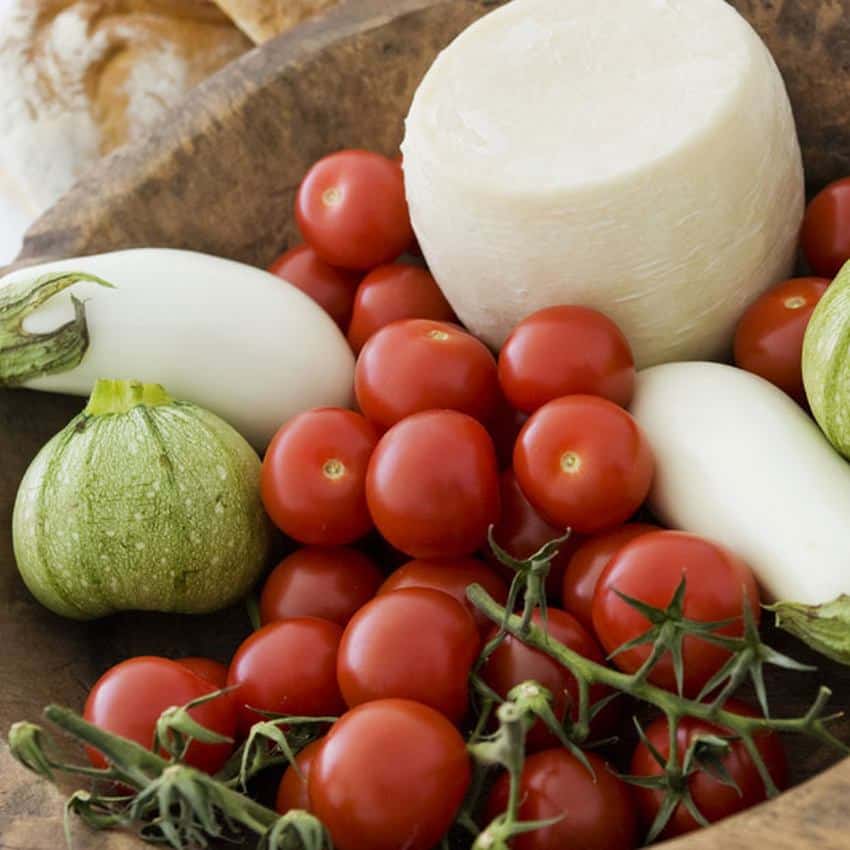 All these ingredients are used to create exquisite dishes which you should definitely sample. Skordomakarouna, poulia yemista (courgette flowers stuffed with rice), kouneli turavyoulo (rabbit cooked in a casserole with onions, cheese and eggs), karavolia me rizi (snails served with rice), a salad with cherry tomatoes with chloro cheese, and the sweets koufeto and meletinia are some of the dishes exclusive to Santorini.
Dishes frequently on the menu are tomatokeftedes (tomato rissoles), called locally pseftokeftedes, Fava dip and Fava beans served with onions, octopus, caramelised onions, pieces of pork or even in soup. For the rest, you have to make friends with the locals and be invited into their homes!