Oia Village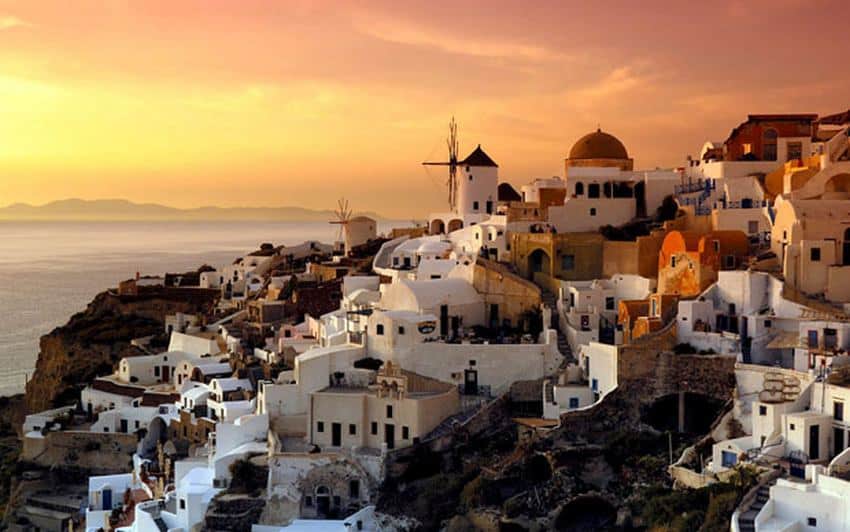 Oia village is a traditional settlement in the north of Santorini. It is also known as 'Apano Meria' or 'Anomeria' and the inhabitants are called 'Apanomerites'. The Oia village is approximately 150 meters above sea level. At the edge of the Caldera cliffs, Oia has a panoramic view across the caldera towards the volcano, Thirassia, and almost the entire island.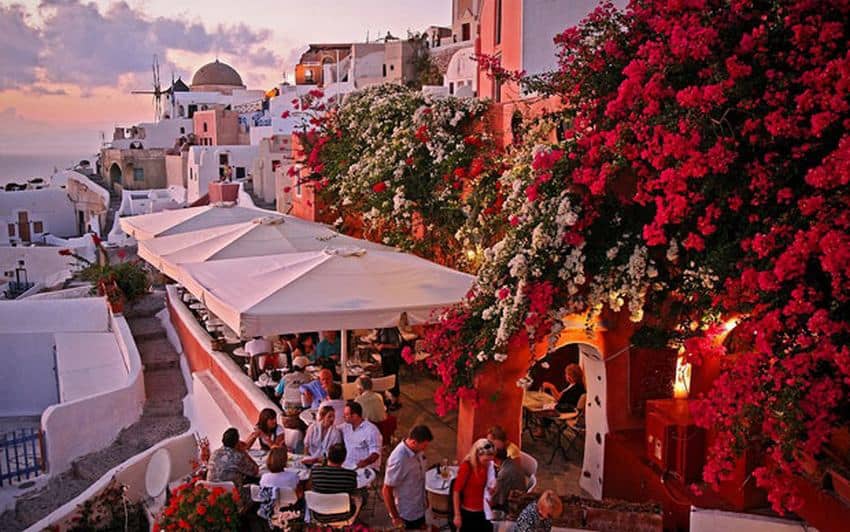 In Oia there are two types of dwellings, the cave houses dug into the volcanic rock on the Caldera cliffs and the Captain's houses. The cave houses used to be the homes of ship crews, whereas the Captain's houses belonged to the affluent class of ship owners. Many of the churches in Oia village were dedicated to sailors.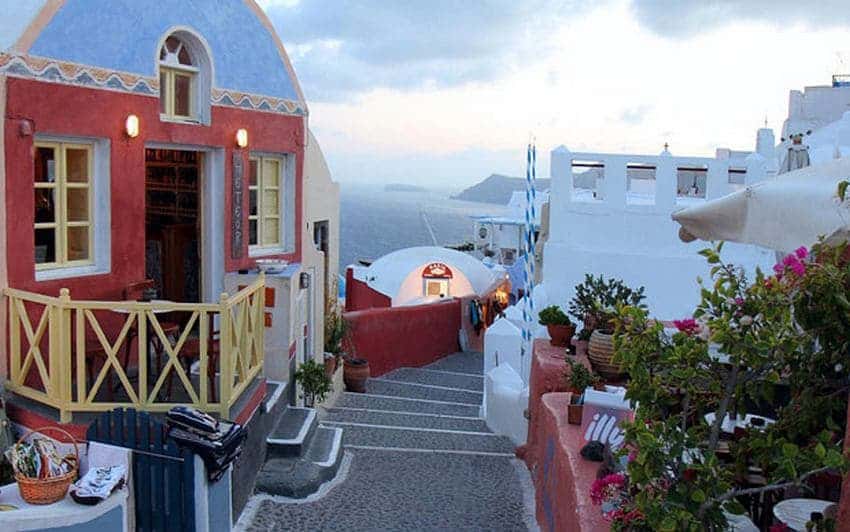 Location: 11 km northwest of Fira
Description: Oia is one of the most photographed places in Greece, if not the world. It has inspired artists, poets, and every visitor who visits Santorini. Oia is best known for breathtaking sunsets; if truth be told, sunrise in Oia is also magical.
Things to do in Oia village:
Enjoy the breathtaking sunset at Oia Castle "Kasteli" – one of the 5 fortified castles of Santorini
Drink a cocktail, while enjoying the breathtaking view.
Add to your Bucket List: Walk along the caldera from Fira to Oia
Enjoy the most romantic dinner of your life
Plan your wedding in Santorini
Visit the Maritime Museum of Thira
Visit Sigalas Wine Estate