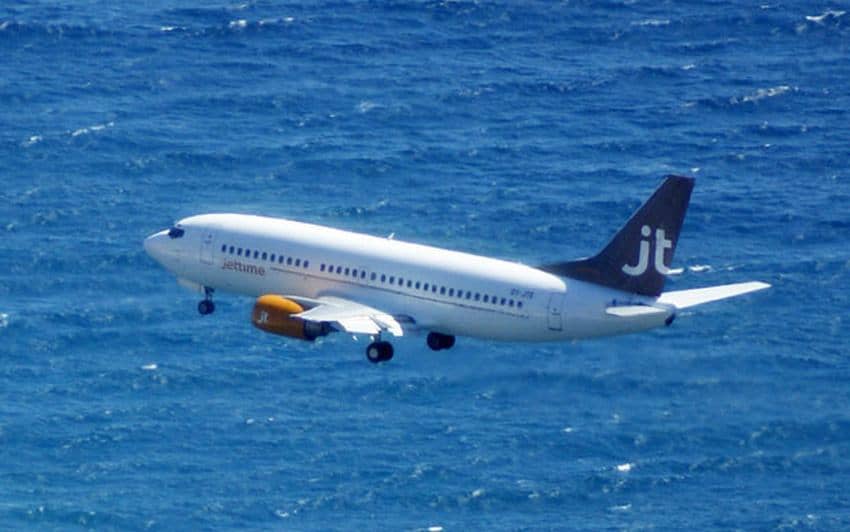 The International airport of Santorini is small yet at the same time, the largest airport of the South Aegean sea. Built in 1972, the buildings follow the lines of traditional Cycladic architecture. Since then, the increasing demands of growing traffic led to it's modernization. There is a small Duty Free area and a canteen before the check-in area for snacks and beverages.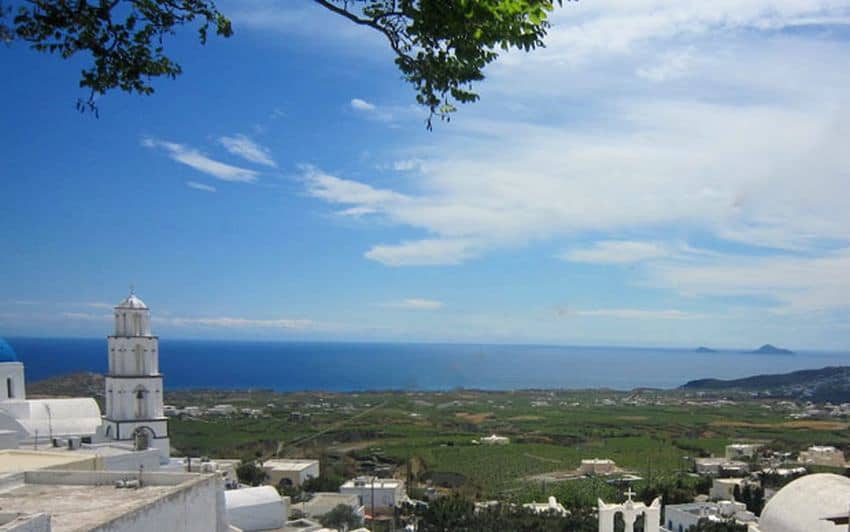 Pyrgos village is located in the southern part of the island, 7,5 km from Fira. A traditional village built on the slopes of Profiti Elias monastery, (the highest point in Santorini), Pyrgos is a typical Fortress Settlement of the Cyclades.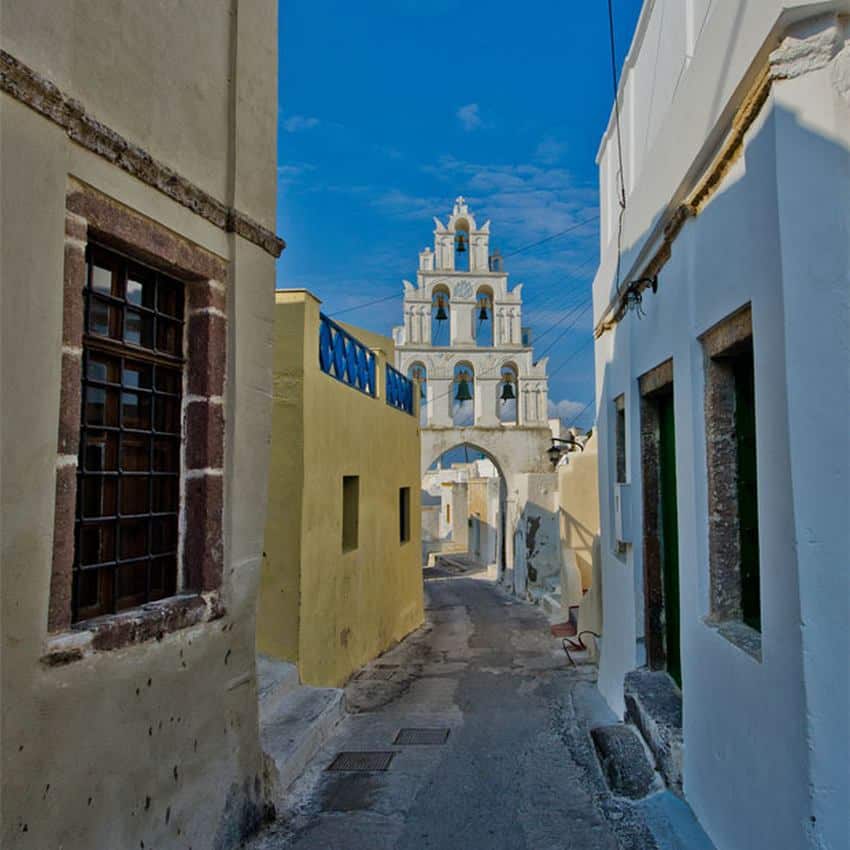 Megalochori village is located 9 km southwest of Fira. The architecture makes it one of the most picturesque villages, combining traditional Cycladic architecture with the elegance of the neoclassical houses. Megalochori is in the heart of Santorini wine country, with many of the largest wine production plants in Greece, such as Boutaris and Gavalas with their beautiful vineyards.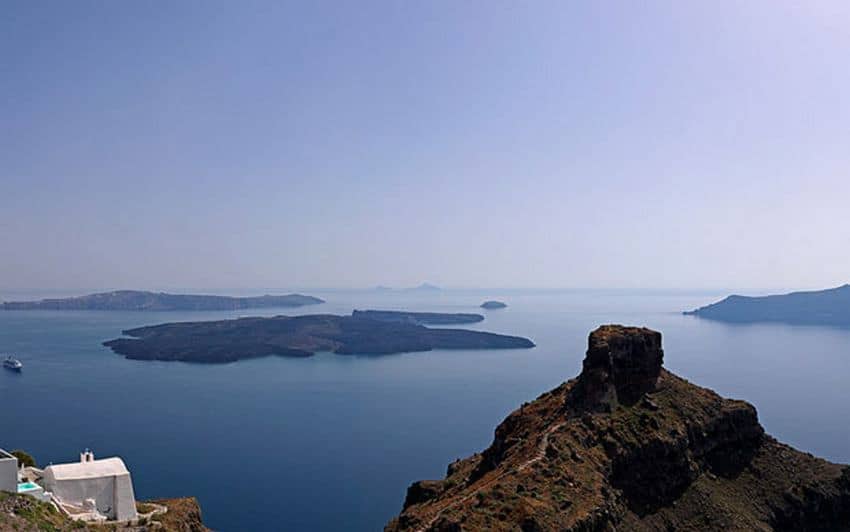 Imerovigli is situated 3 km north of Fira, built at the highest point of the Caldera, at an altitude of 500 m. The excellent view of the Caldera and the volcano fully justifies it being known as the "Balcony of Santorini".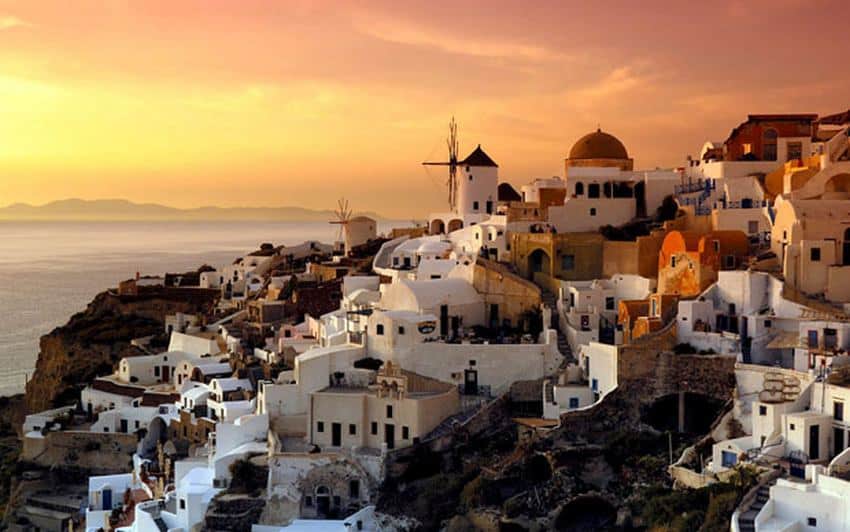 Oia is a traditional settlement in the north of Santorini. It is also known as 'Apano Meria' or 'Anomeria' and the inhabitants are called 'Apanomerites'. The village is approximately 150 meters above sea level. At the edge of the Caldera cliffs, Oia has a panoramic view across the caldera towards the volcano, Thirassia, and almost the entire island.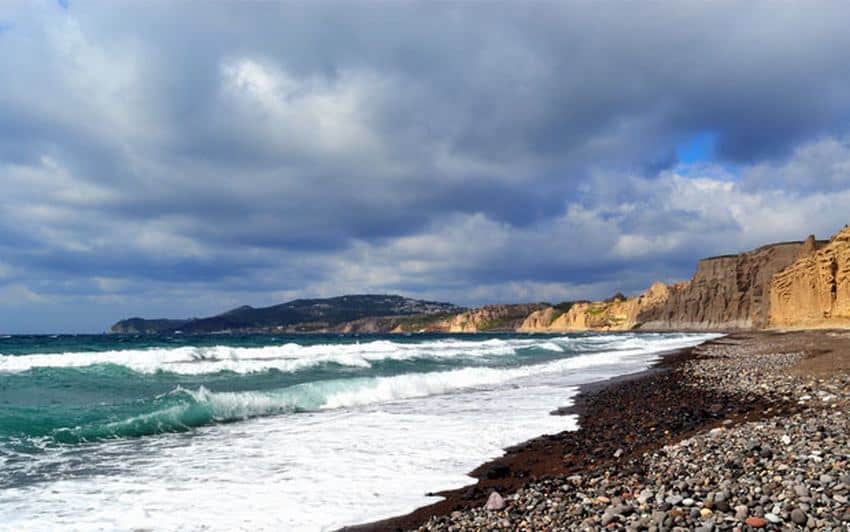 Vlychada beach is on the south coast of Santorini, around 10 km from Fira the capital. Vlychada is a charming fishing village, where visitors can relax at seaside taverns and cafes. Vlychada combines a dark sanded beach with a marina for mooring private yachts.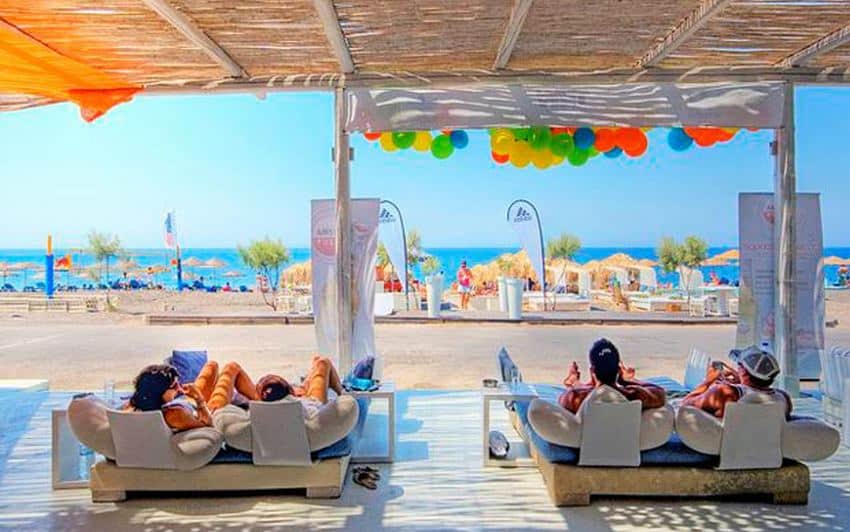 On the island's southeast coast, 3 km from Perissa, is Perivolos beach. A wonderful endless beach, ideal when north winds are blowing, Perissa is perfect for lovers of beach bars and music – the fun starts at midday and goes on until the sun goes down.