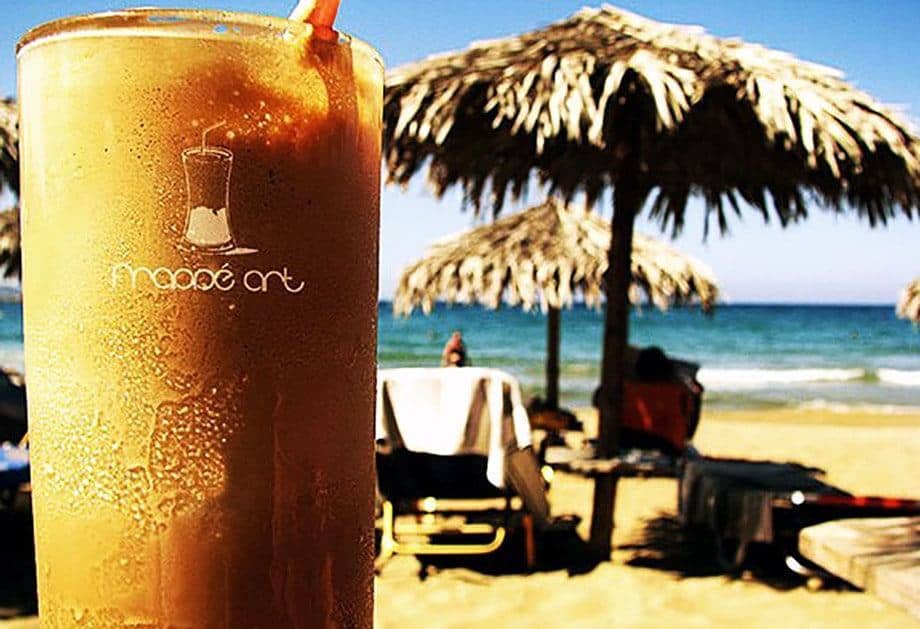 Summer in Santorini is in full swing – the island is buzzing with life. Everyone is flocking to the beaches and what you need is a tall refreshing drink!
A favourite here in Greece is Greek Iced Coffee – A.K.A. Frappé.
Made very simply from any instant coffee, as much or as little sugar as you want (a medium sweetness is 1 to 1 1/2 teaspoons of sugar), evaporated milk and ice cold water, frappé is simple and fast to make.
Some people add ice cubes but we think that waters the beverage down. And of course you need a frappé whizzer – something that makes milkshakes.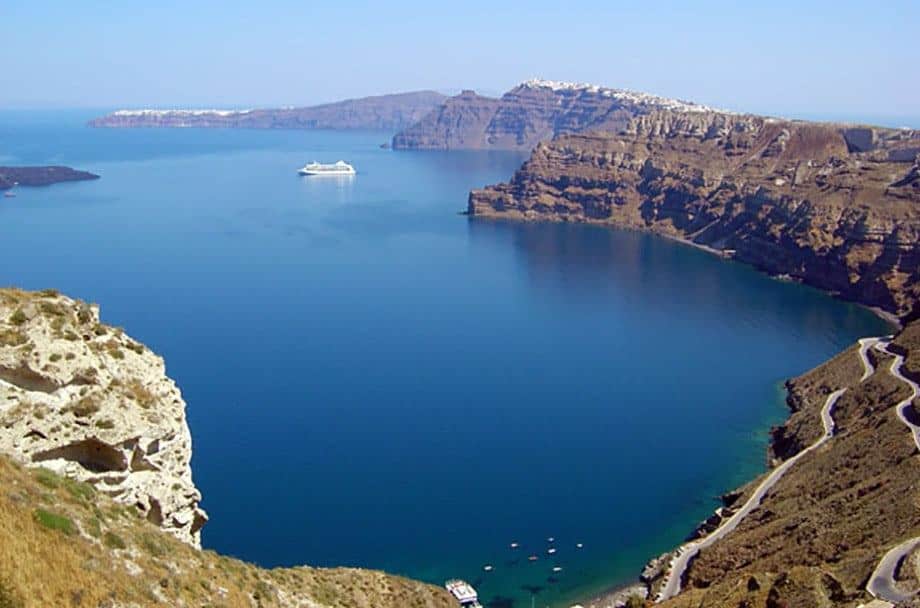 Akrotiri is three-fold in beauty and interest – with staggering views, rainbow sunsets and steeped in history, this village in Santorini definitely a place to visit.
AKROTIRI ARCHAEOLOGICAL EXCAVATIONS
Akrotiri is one of the most important prehistoric settlements in the Aegean. The first habitation at the site dates from the Late Neolithic times (4th millennium BC).
Akrotiri Prehistoric Settlement was first discovered by Professor Spyridon Marinatos in 1967. After his death in 1974 the excavations continued under the direction of Professor Christos Doumas. In 2012 the digs re-opened to the public after extensive renovation to the roof and protective enclosure – the result is beautiful. A spectacular wooden ceiling, interspersed with beams and shafts of light, covers a maze of wooden walkways that weave and wind around the ancient Minoan city.
For more info call Akrotiri Excavations – Tel +30 22860 81366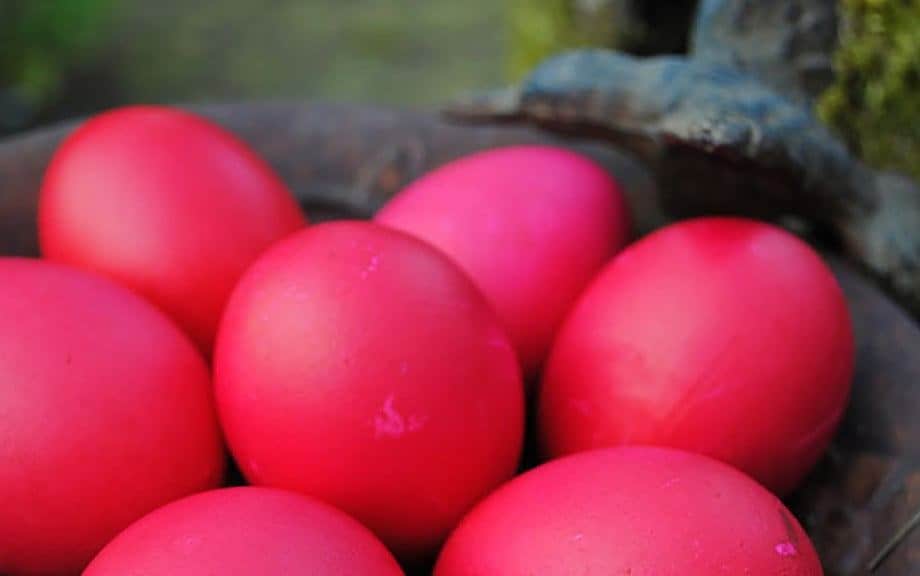 Easter is the most important religious holiday of the year in Greece. 50 days of fasting are over, and bells toll out all over the land rejoicing in the resurrection of Christ. Red eggs are cracked, Easter bread is fresh from the oven and whole lambs and goats are roasted over open fires.
Epitafios in Pyrgos village, Santorini. The hillside is lit up with burning fire brands.
Megali Evdomada (Big Holy Week)
In Greece we call each day, (starting from Monday) leading up to Easter Sunday as "Big" – so it would be Megali Deftera (Big Monday), Megali Triti (Big Tuesday) and so on.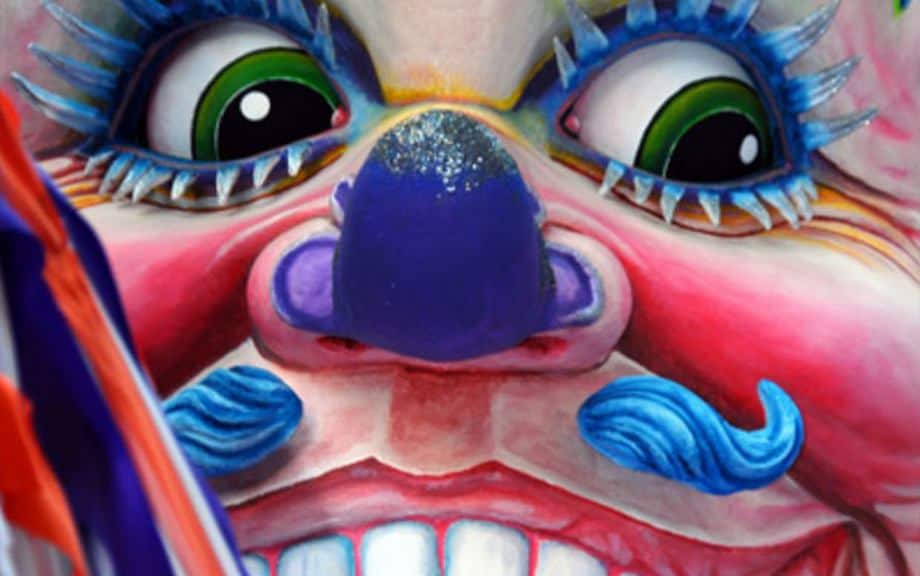 CARNIVAL IN PATRA
One of the most popular celebrations each year in Greece and Cyprus is Carnival time. Locals don their "Carnival Hat", and take part in parades and different traditional Carnival customs throughout the country. The largest Carnival parade in Greece is held in Patra, and in Cyprus, the seaside town of Limassol.
KITE FLYING ON CLEAN MONDAY IN GREECE
Celebrations continue for 3 weeks, building up to the third Sunday "Apokries" (Meat eating Sunday) and the final Sunday of Tyrofagou (Cheese eating Sunday).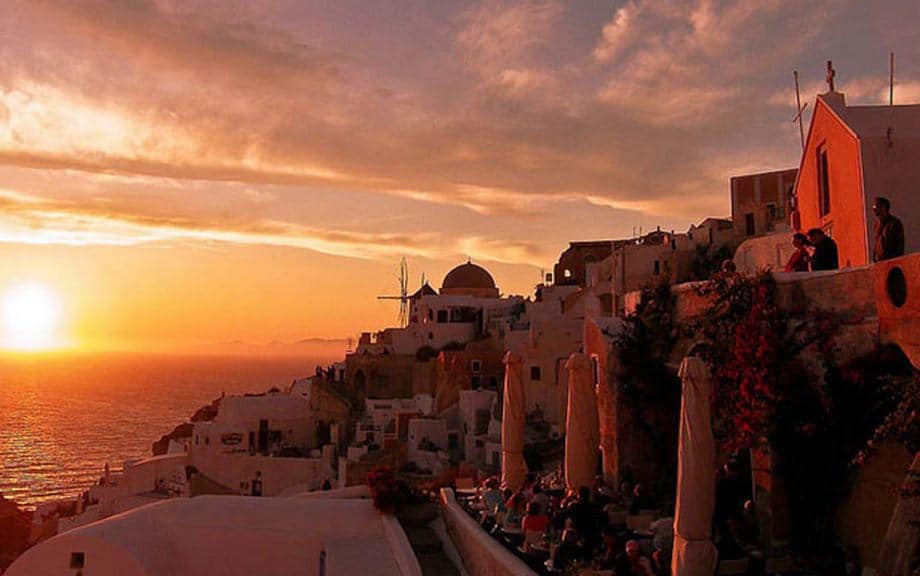 Santorini is famous for its sunsets all over the world. Rainbow skies are not the exclusive privilege of the summer season. Winter in Santorini also surprises and delights local residents and chance visitors to the island.
Magnificent ribbons of colour streak across the sky, stretching from north to south as far as the eye can see. A favourite sunset watcher point is in Oia, in the Castle area. Oia is one of the most photographed places in Greece, if not the world. It has inspired artists, poets and every visitor who visits Santorini. Although Oia is best known for breathtaking sunsets; if truth be told, sunrise in Oia is also magical.